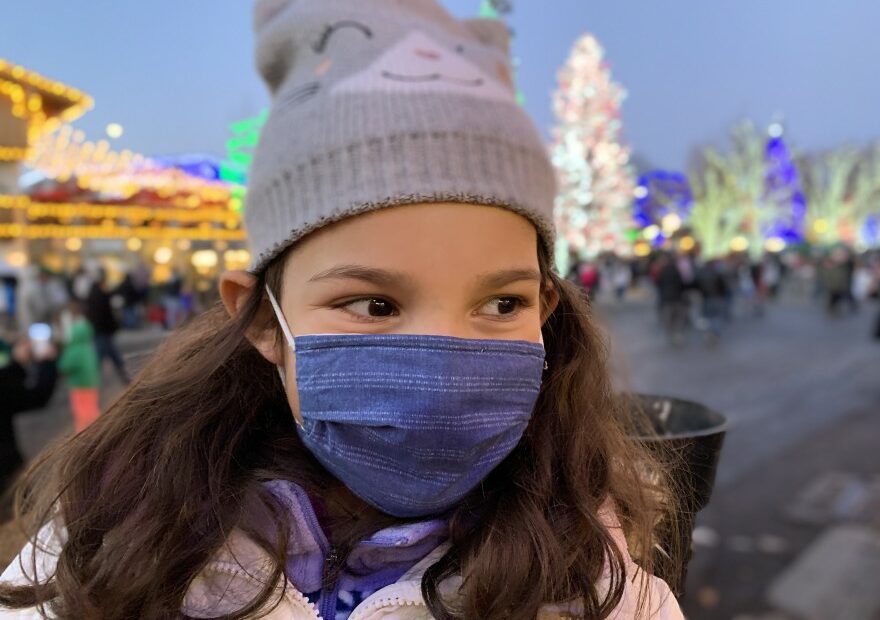 Inslee Orders Mask Usage At Larger Outdoor Events
Washington Gov. Jay Inslee has expanded his statewide mask order to include larger outdoor events with 500 or more attendees.
Gov. Jay Inslee on Thursday announced that people attending outdoor events with 500 or more attendees will have to wear a mask, whether vaccinated or not. The new, expanded mask mandate goes into effect on Monday.
Inslee's order comes on the heels of similar requirements that took effect this week in King and Pierce Counties.
It also follows reports of COVID-19 cases that have been associated with recent, large outdoor events like the Watershed Music Festival at the Gorge Amphitheatre and the Northwest Washington Fair in Lynden, both in August.
Already, the Washington State Fair in Puyallup, which is underway this month, is requiring masks indoors and outdoors because of Pierce County's requirement.
Inslee's requirement will apply to events such as fairs, concerts and sporting events.
Last month, Oregon Gov. Kate Brown ordered people to wear masks in most outdoor public spaces, regardless of crowd size, when physical distancing isn't possible.
On August 18, Inslee announced a statewide indoor mask mandate for individuals age five and up amid rising case counts. Previously, just unvaccinated people were required to mask up in public, indoor settings.
The order came as Washington saw a record number of COVID-19 hospitalizations, breaking the previous record set in December.
That same day Inslee expanded his previous vaccine mandate to include employees working in childcare, early learning, K-12 and higher education settings. Inslee had previously ordered most state employees and health care workers to be fully vaccinated by October 18.
Inslee's new outdoor mask requirement follows a steep jump in COVID-19 cases in Washington during July and August, driven in large part by the highly contagious delta variant. As of September 1, the state was reporting an average of 3,300 new cases a day compared to about 350 new cases per day at the end of June.
At the same time, COVID-19 hospitalizations spiked from about three a day per 100,000 people at the end of June to around 19 per day at the end of August.
There are some signs that this "fifth wave" of COVID-19 has peaked, although public health officials warn the numbers could drop off and then rise again.
According to the Department of Health, an estimated 67% of Washingtonians 12 and up are fully vaccinated.
During a press conference Thursday afternoon announcing the mandate, Inslee said he made the decision "because so many people have refused to become vaccinated."
The governor urged Washingtonians to get vaccinated against Covid as soon as possible, citing that 90% of Covid hospitalizations in the state are unvaccinated individuals, and implored people to consult their primary physicians about any concerns they may have about getting the shots.
"I've heard some people say that it's just sort of an individual decision; that is just so far from the truth," Inslee said. "The fact is, when you make a decision to not be vaccinated, it is not just about your health, it is about the health of everyone around you."
Inslee praised counties, such as Clallam and Jefferson, and individual businesses that are requiring proof of vaccination for restaurant and bar patrons. However, no decision has been made regarding whether such a rule will be implemented on the state level.
"These measures protect attendees, players, and staff and ultimately all of us," Inslee said. "It's the kind of measure we might consider on a wider basis as this pandemic increases. We are considering measures where the state can help move in this direction."
Liz Brazile contributed to this report.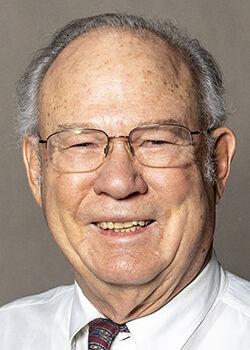 A retired ophthalmologist, who wrote opinion columns in the Lewiston Tribune regarding COVID-19, was denied a preliminary injunction on charges filed against him by the Washington Medical Commission at a hearing Wednesday. His hearing with the Washington Medical Commission is scheduled for 9 a.m. May 24-26. Continue Reading Preliminary injunction for Eggleston hearing denied