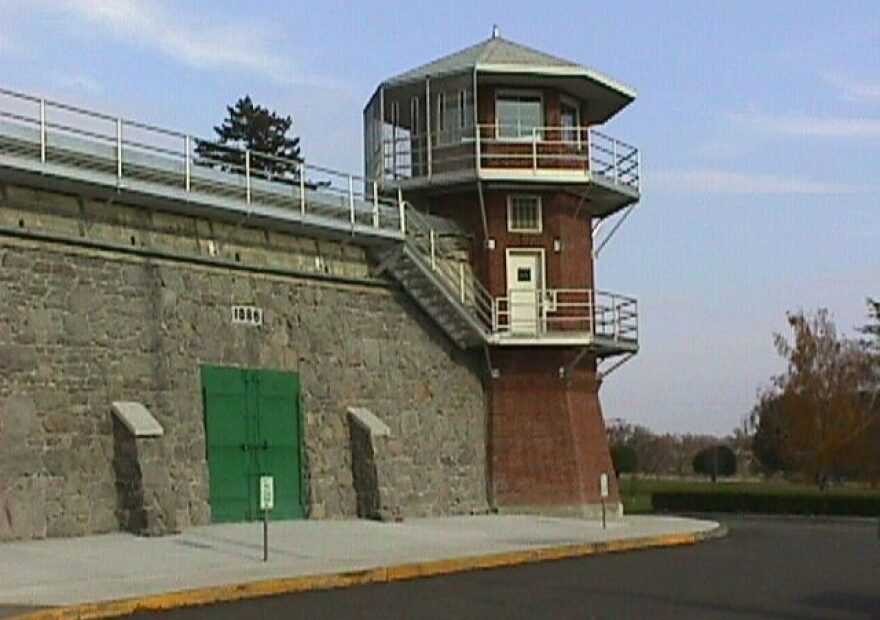 Families of Washington inmates fear for their health
As Washington State goes deeper into its third year of the pandemic, families of imprisoned people say their loved ones are more isolated than ever, and aren't receiving needed mental health, or non-emergency medical care.
Some fear the isolation and shortage of care could result in long-term consequences to the well-being of inmates. 
Tobias Wilson is an inmate at the Airway Heights Correctional Center. He's been infected with Covid-19 twice since the pandemic began. He says the first time he caught the virus in 2020, he nearly died.
Wilson has diabetes, and after his first infection he developed a heart condition and endured symptoms of long-haul Covid. He says he is currently in lockdown and has struggled to connect with his health care provider, despite worrying medical complications.
"Unless its emergent care, you're not going to get dentistry, you're not going to get mental health, and you're not going to see a primary care physician, unless it's such an emergency that your life is in danger," Wilson said.
Wilson's wife, Ilea Wilson, says she's increasingly concerned about the isolation her husband, and many other inmates, are experiencing during lock down. Outbreaks upended their lives and routines. Access to showers, bathrooms, outdoor time, mental healthcare were restricted. And in-person family visits were suspended.
"Am I worried that the Covid will kill him? No. Am I worried that the mental health breakdown will kill him? Yes," she said. 
Kehaulani Walker is married to an inmate at the Monroe Correctional Complex. She's also the founder of the group Families of the Incarcerated.
Walker says she and many others she's met through her organization are extremely worried about the physical and mental well-being of their incarcerated family members.
Walker invited Spokane Public Radio to listen in on a virtual meeting with the Washington State Department of Corrections. Family members said they had trouble electronically contacting their loved ones, and still aren't allowed in person visits. Others said their relatives in prison didn't have access to adequate medical or mental care.
"It's really very disheartening because we've been going through this protocol for the last two and a half years, and many of us are at the point that we really want answers, because it's now becoming a detriment to our mental health, as well as our loved ones," Walker said.
During the virtual meeting, Department of Corrections staff said they don't have enough staff to supervise visits and quickly address all incarcerated people's needs. The agency lost several hundred employees when the governor's vaccine mandate went into effect last fall.
Health care has been the top concern for Washington's incarcerated since an ombudsman's office was created in 2018. In its 2021 annual report, the office identified systemic issues with access to mental health care, delayed diagnoses of cancer, and ongoing issues with suicides. The report also said the Department of Corrections faced direct allegations from inmates that their regular health care has been neglected during the pandemic.
In response to the ombudsman's findings, the Department of Corrections said it was implementing two programs that could reduce time behind bars, and was seeking more resources from the state. The department did not respond to S-P-R's requests for an interview or comment.
Wanda Bertram, spokesperson for the Prison Policy Initiative, a criminal justice reform advocacy and research group, says research shows incarcerated people are significantly more likely to have chronic, serious health conditions, and be in poorer health than the general population.
She says waiting longer for health care could make moderate health problems worse. And once inmates are released, their care will be more complicated and expensive.
"In short, the fact that we are neglecting providing healthcare to people in prison is not just unconstitutional. It's very cruel, and it's going to have implications for everyone's ability to access healthcare because of the downstream effects on hospitals and the burden on the healthcare system," Bertram said.
During the Families of the Incarcerated meeting with Department of Corrections staff, most called current conditions inhumane, saying the department's pandemic response made a difficult situation dangerous.
Tobias Wilson says he, and many other inmates incarcerated at Airway Heights, don't expect their time in prison to be easy, but says years without consistent access to medical care and isolation is not what he was sentenced to.
"I don't have an overwhelming expectation for individuals to be concerned about my feelings, or internal reaction to the situation. But when it comes to basic human rights, I hope we still have those," Wilson said.
I'm Rebecca White reporting.