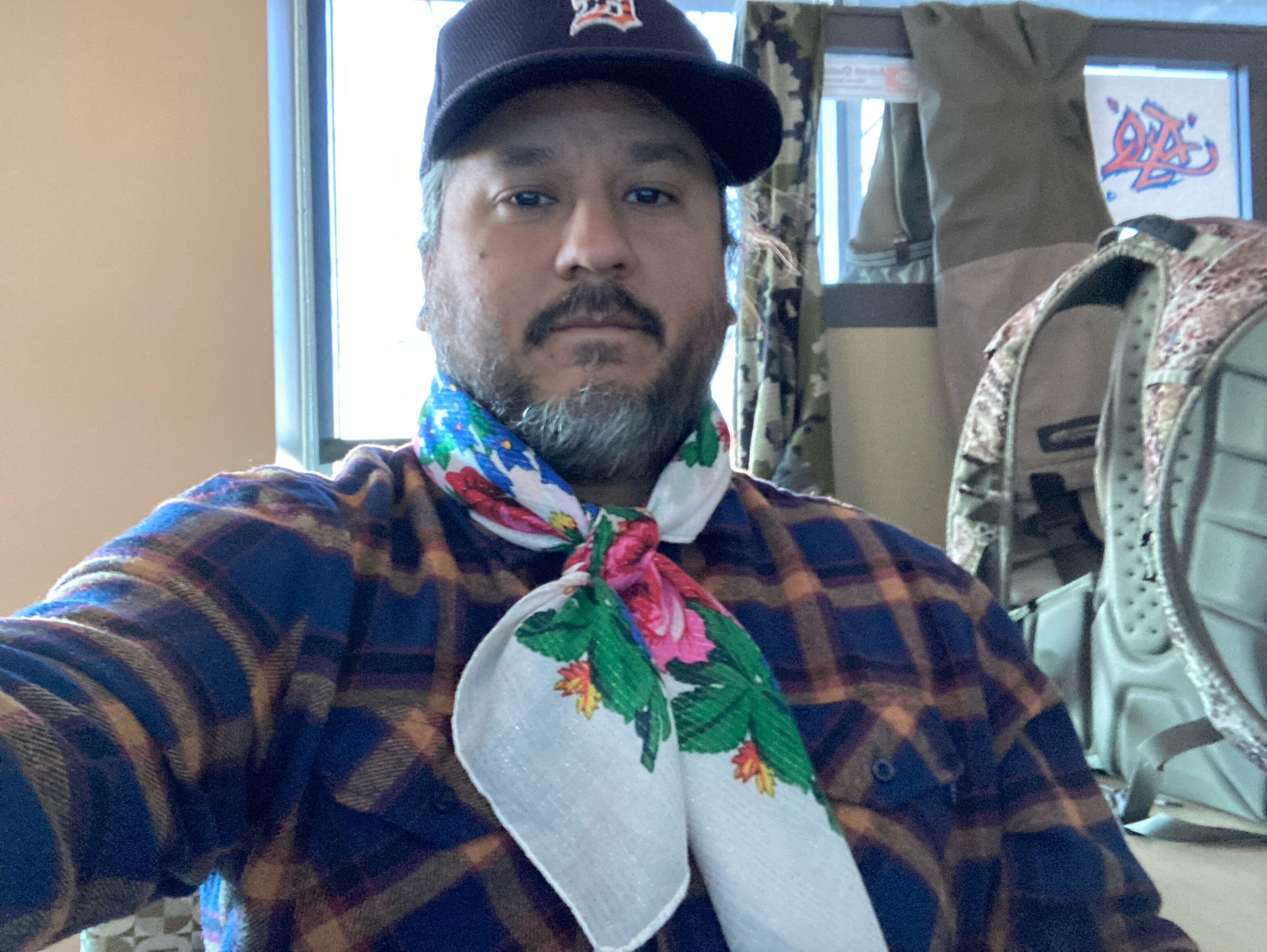 "Kokum" Scarf Takes Off Across Indian Country In Solidarity With People Of Ukraine
Across Indian country people are wearing brightly colored scarves and taking selfies for social media. It's a protest over Russia's invasion of Ukraine. 
Hundreds of tribal people have been posting photos of themselves in their scarves with the hashtag #KokumScarvesForSolidarity. The scarves come from Ukraine.

Aaron Quaempts of Oregon, says lately, he's been wearing a knotted white scarf with colorful flowers draped around his neck.
 "Us being a people, culture, tribe that has pretty much gone through the same thing of being 'Hey, you know, you can't live here, you need to do this, you need to go there.'" , he said. "You know, we couldn't help for feeling sympathy for a whole nation that is going through the same thing as we have."
The scarves have been part of indigenous dress for decades. They're often worn for powwows, in contemporary outfits and even for traditional ceremonies.