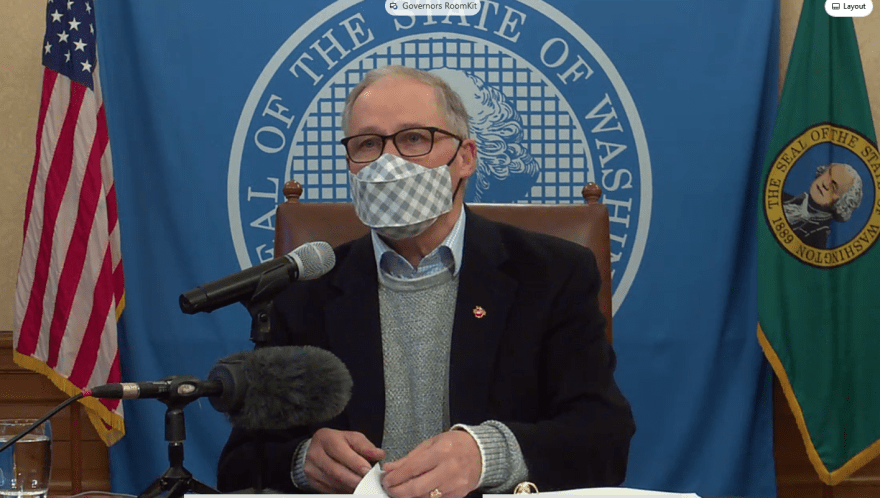 Gov. Inslee Signs Police Reform "Fix" Measures
Washington Governor Jay Inslee has signed into law two so called "fixes" to last year's sweeping police reform measures. One makes clear that police can use 50 caliber or greater less-than-lethal rounds. The other clarifies when officers must use de-escalation tactics before resorting to force. It also says police can use reasonable force when responding to non-criminal crisis calls. Inslee was asked about opposition to some of the changes from families whose loved ones have been killed by the police.
 "I do not believe in any way that the bills I just signed are going to increase unnecessary violence. I just don't believe that at all. I think it will actually accomplish the original goal which is to reduce unnecessary violence. Help officers to de-escalate."
Inslee said he also supports a bill to allow officers to use force to keep someone who has been temporarily detained from fleeing. Lawmakers this year have also debated whether to ease up on some of the restrictions passed last year limiting police pursuits.