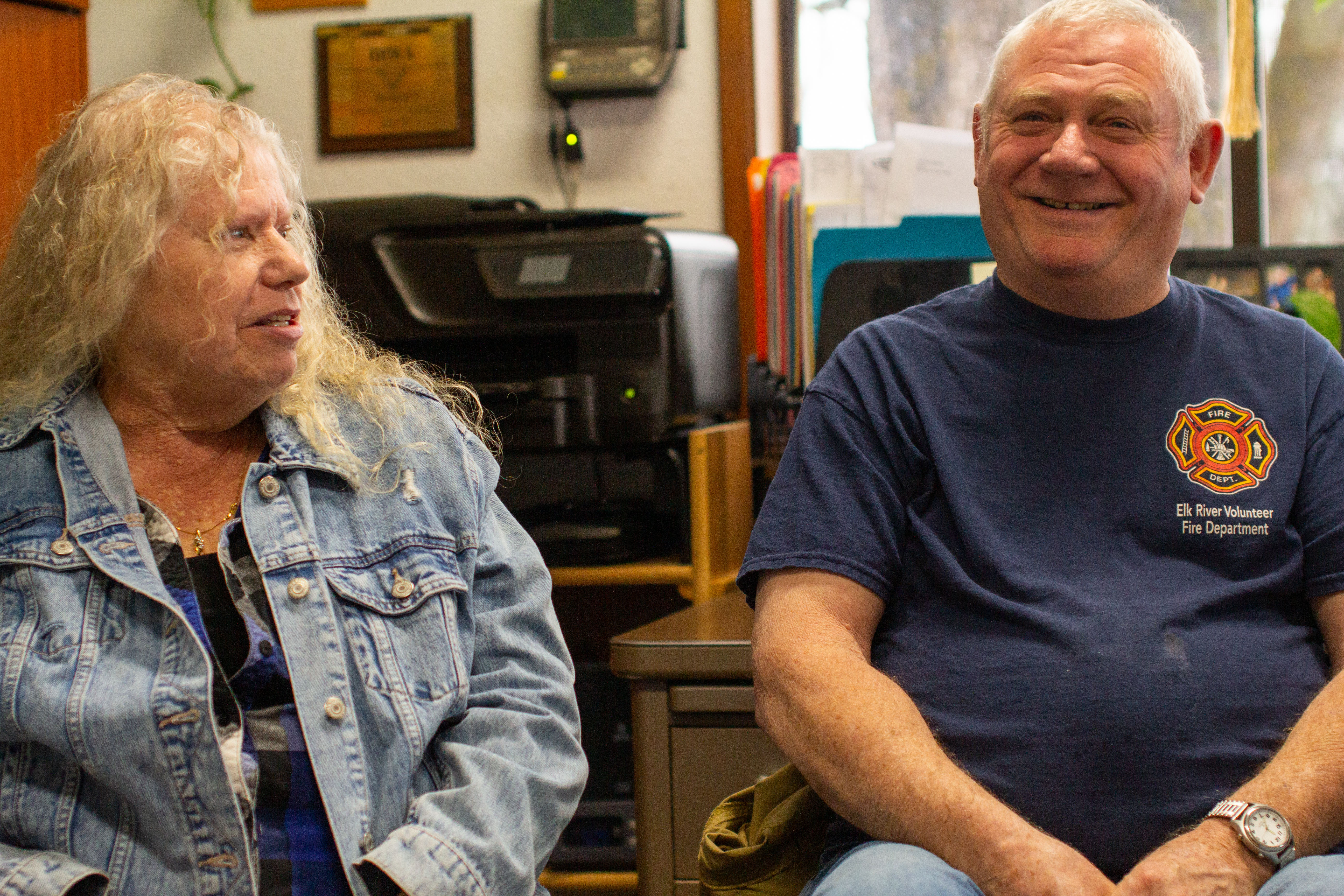 Small Town, Big Numbers: How One Idaho Town Got The Majority Of Its Residents Vaccinated
Elk River, Idaho, is nestled among a pine forest. It borders a reservoir and campgrounds that make it popular for recreation and families looking to get away during the summer.
Most of the town's 130 permanent residents are seniors. The population doubles on the weekends when vacation home owners visit. But aside from a general store and a tavern – there's few businesses – no pharmacies or health clinics.
When COVID-19 reached the inland Northwest two years ago, more people took to the great outdoors. The number of visitors to Elk River skyrocketed, and many residents became nervous about exposure to the virus.
"We were getting swamped by out of state campers … That scared us, because they were coming through and heading out to the hills and we were afraid that it was gonna catch here in town," says Dave Brown, the mayor of Elk River.
In January of 2021, the fire chief Wayne Wilson told him he had heard from several residents saying they wanted to get vaccinated, but couldn't, or wouldn't, drive to one of the neighboring towns.
"A lot of people approached me saying that they would like to get the shot, but they don't want to drive all the way to Orofino," Wilson said. "The roads are bad, you know, and Lewiston is even farther away, or Moscow. I said, 'Why don't you give me a week or so, And maybe we could get them to come up here.'"
Brown spent weeks making calls to the local health department and pharmacies to try and set up a vaccine clinic. 
"I really had trouble putting it together. I called the North Idaho Health District, and they said, 'It's a great idea. But we'll get back to you.' Orofino said ,'it's a great idea, Mr. Mayor, but we'll get back to you'."
Finally, Brown landed on the Clearwater Canyon Pharmacy in Orofino. The manager, Ernie Upshaw, helped organize two technicians, Peter Economen and Marie Eich, to do vaccination clinics.
To fill those appointment slots, city clerk Christina Bartlett compiled a list of residents, and councilwoman Diana Olson called each person to schedule. Only five of the people they contacted turned them down.
Today, the town's vaccination rate is  nearly double the county's average of 38%, and well above the state average of 52%.
Carrie Ball got vaccinated at the clinics and attributes their success to the involvement of people residents knew, and the chance to get the vaccine in their own town. 
"They saw that everybody else was doing it, and it became more of a community thing. 'Are you gonna be there?' 'Yeah, I'm all for it, and I think this is a good way to do it.'"
DeEtta Mitchell, one of the EMTs there that day, says some residents who didn't come to the first clinic did end up getting vaccinated at the second.
"I think some of them were hesitant the first time, but nobody grew a third eye or hit the floor," she said. "So they were less hesitant and did come."
This report is made possible by the Lewis-Clark Valley Healthcare Foundation in partnership with Northwest Public Broadcasting, the Lewiston Tribune and the Moscow-Pullman Daily News.
Produced with assistance from the Public Media Journalists Association Editor Corps funded by the Corporation for Public Broadcasting, a private corporation funded by the American people.