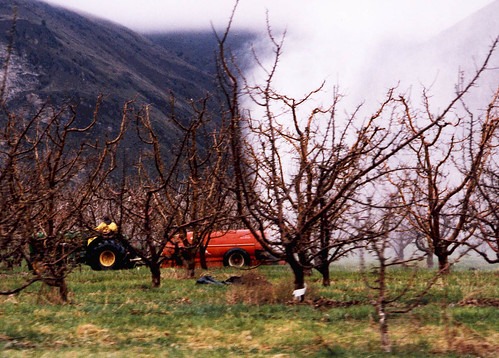 Hispanos y afroamericanos son más vulnerables a los pesticidas
Un nuevo estudio muestra que las personas de color, los indígenas y las comunidades de bajos ingresos, son más propensas a ser afectadas por los pesticidas en los Estados Unidos.
El estudio Pesticidas e Injusticia Ambiental en EE. UU. (Pesticides and Environmental Injustice in the USA–enlace en inglés), analizó los datos de siete estados para establecer las disparidades históricas en la exposición y protección a pesticidas.
Según el informe, en los últimos 20 años, los afroamericanos y mexicoamericanos mostraron niveles cinco veces más altos de presencia de pesticidas en la sangre y la orina que otras poblaciones.
También dice que entre 10 mil y 20 mil trabajadores hispanos enferman cada año por la exposición a estos productos.
Pablo Palmández es investigador del Centro de Seguridad y Salud Agrícola del Pacífico Noroeste (PNASH, por sus siglas en inglés) de la Universidad de Washington.
"No me sorprende que la exposición a los pesticidas sea mayor para este grupo porque son los que principalmente trabajan aplicándolos. Vuelven a casa después de aplicar pesticidas y el riesgo de que los residuos lleguen a las familias está ahí", dijo Palmández.
La proximidad de las plantas de fabricación de pesticidas a los barrios de bajos ingresos y la aplicación de estos en los hogares son otros factores que hacen que estas comunidades sean más vulnerables.
En Washington, un informe sobre pesticidas del Departamento de Salud del estado publicado en 2018 menciona que los trabajadores agrícolas hispanos representaron el 40% de los casos de enfermedad por pesticidas.