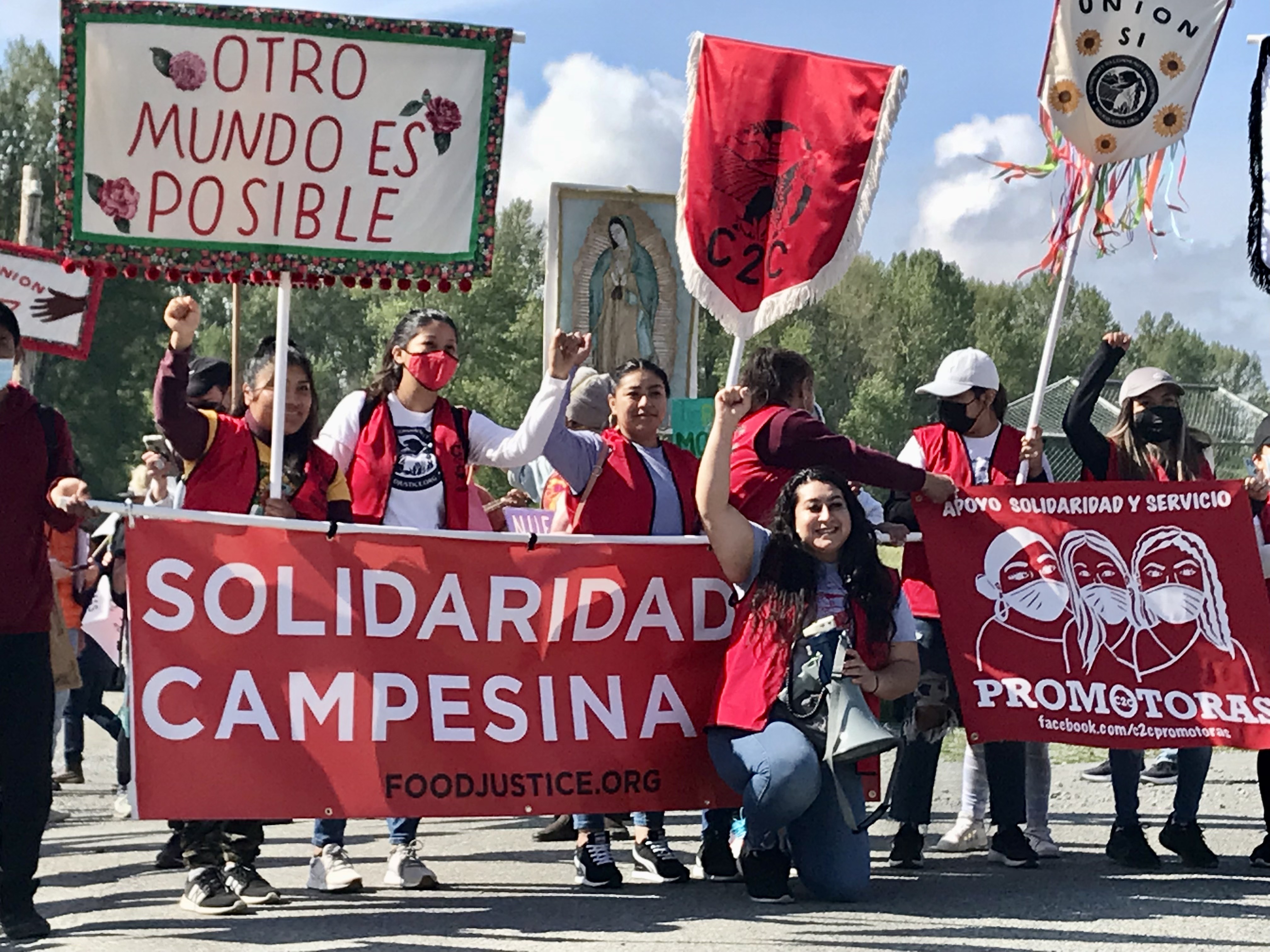 Farmworkers' March Returns To Skagit County
A "Farmworkers March" in Mount Vernon drew hundreds in support of better work conditions on International Worker's Day.
It brought back the tradition of the Annual Farmworker Solidarity March, which started in Skagit County in 1987 and paused around 2015, says Rosalinda Guillen, executive director of Community-to-Community.
"Now we are calling it the "Farmworkers March," because these new times, new politics and stronger workers are organizing. Now we do have a local union," says Guillen. 
Familias Unidas por la Justicia and Community to Community Development organized the demonstration.
Farmworkers, family members and advocates marched together. 
Diego Bernal gave his reasons for marching. "For a better treatment for those of us who work in agriculture, for a better treatment for all those who have their work in the fields, and we want justice, a better welfare for all," he says.
The marchers also celebrated the Skagit County tulip worker's agreement and its union after the strike last March. 
The Marcha Campesina covered 4-miles from Edgewater Park in Mount Vernon to the Dike District Field in Burlington.
Members of diverse organizations joined in the mobilization, including Bayan Seattle and Gabriela USA, representing Filipino communities. Also, Jewish Coalition for Immigrant Justice NW, International Women Alliance, and Industrial Workers of the World.
Produced with assistance from the Public Media Journalists Association Editor Corps funded by the Corporation for Public Broadcasting, a private corporation funded by the American people.