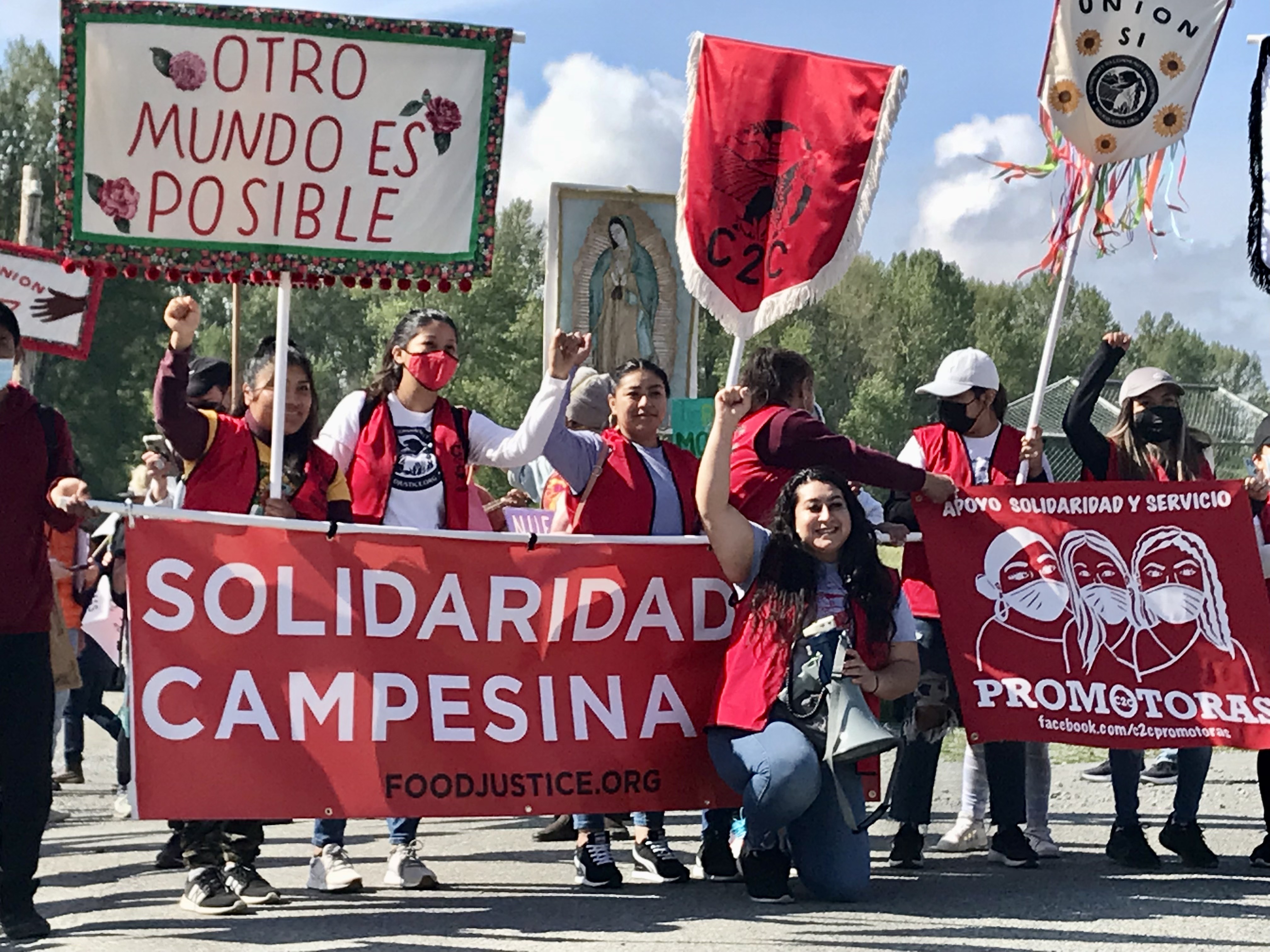 Marcha campesina vuelve al condado de Skagit
Una "Marcha Campesina" en Mount Vernon convoco a cientos de personas en apoyo a la búsqueda de mejores condiciones de trabajo en el Día Internacional del Trabajador.
La manifestación recuperó la tradición de la Marcha Anual de Solidaridad con los Trabajadores del Campo, que comenzó en el condado de Skagit en 1987 y se interrumpió alrededor de 2015, dijo Rosalinda Guillén, directora ejecutiva de Community to Community Development.
"Ahora le estamos llamando la marcha campesina, porque estos nuevos tiempos, nueva política y trabajadores más fuertes que se están organizando. Ahora si tenemos sindicato local", dijo Guillén.
Familias Unidas por la Justicia and Community to Community Development organizaron la manifestación.
Trabajadores agrícolas, familiares y defensores marcharon juntos.
Diego Bernal dio sus razones para marchar.
"Por un mejor trato para los que trabajamos en la agricultura, por un mejor trato para todos los que tienen su trabajo en el campo, y queremos justicia, un mejor bienestar para todos, dijo Bernal".
Los manifestantes también celebraron el acuerdo de los trabajadores del tulipán del condado de Skagit y su sindicato tras la huelga del pasado mes de marzo.
La Marcha Campesina recorrió 4 millas desde el Parque Edgewater en Mount Vernon hasta el Campo del Distrito del Dique en Burlington.
Miembros de diversas organizaciones se sumaron a la movilización, como Bayan Seattle y Gabriela USA, que representan a las comunidades filipinas. También, participaron miembros de Coalición Judía por la Justicia para los Inmigrantes NW, la Alianza Internacional de Mujeres y Trabajadores Industriales del Mundo (IWW, por sus siglas en inglés).