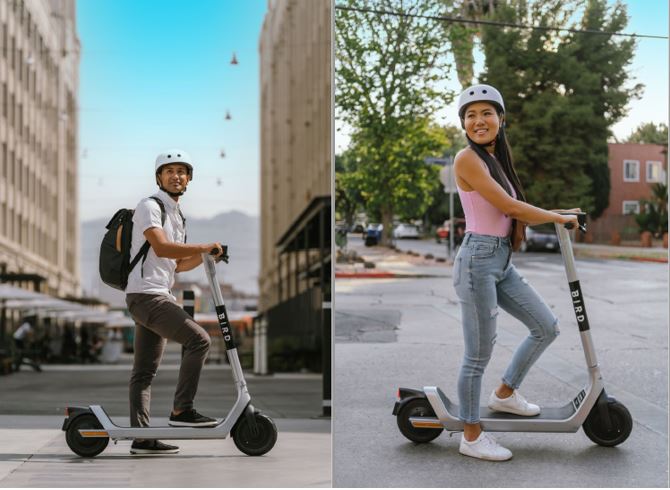 Wenatchee Has Scooters For Transportation
People in Wenatchee can use scooters for transportation starting this week.  
Eighty to 100 scooters will be in service around the City for business and pleasure. It is part of an agreement between the City of Wenatchee and Bird.  
Rob Jammerman, Public Works Director at City of Wenatchee, says it is a pilot project. 
"This is 100% funded by them. For administering the agreement, because we have a lot of staff time of course involved in it, the City gets five cents back per ride. So, it's not going to bring a lot of money to the City, but we will get a small little bit of money for administering the program for a year." 
People over 18 years and with a valid driver's license can use the eco-friendly vehicles. They must use the company's mobile app. 
There is an initial charge of $1, and the average ride could be between $3 and $6 depending on how long it is, says Jammerman. 
Low-income riders can have a 50% discount through a Community Pricing Program.  
Healthcare workers and emergency personnel will be able to access free rides. 
Fleet managers will monitor the scooters location and keep them in the areas where they are most highly used. 
Produced with assistance from the Public Media Journalists Association Editor Corps funded by the Corporation for Public Broadcasting, a private corporation funded by the American people.