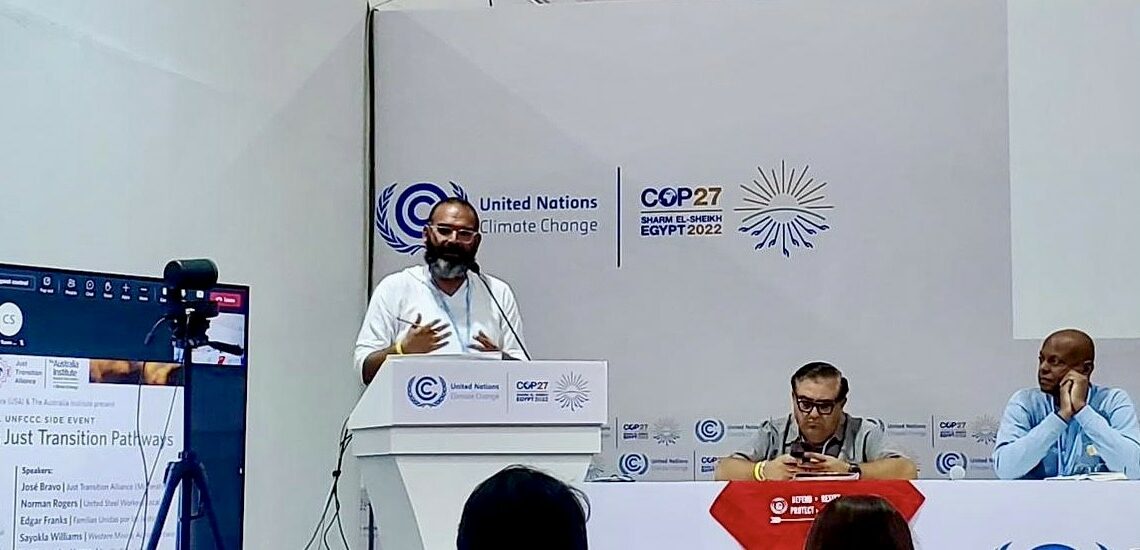 Washington farmworker advocate pushes for climate justice at COP27
Agricultural workers are pushing for climate justice in Washington and are now taking their message worldwide. Farmworker advocate Edgar Franks is attending the 2022 United Nations Climate Change Conference, or COP27, in Sharm El Sheikh, Egypt, calling on world leaders to mitigate climate change. 
Familias Unidas por la Justicia, Front and Centered and the Just Transition Alliance want global leaders to recognize Indigenous people's rights, find credible solutions to global warming, and build a just transition for workers and communities.
"There are a lot of proposals at the COP that only look after privatizing and commodifying nature; those are false solutions we think only harm the earth and don't get to the root cause of reaching climate justice for people," said Franks, the political director at Familias Unidas por la Justicia.
Farmworkers and immigrant communities have been underrepresented and traditionally marginalized in climate change discussions, and COP27 is no exception, said Franks.
"There's really not much farmworker groups, farmworker voices, or in general immigrant voices," he said.
Still, Franks said he thinks it's critical to participate in these conversations. 
"It's not a very welcoming space or a place where you can feel like your voice will be heard. But being here, we force ourselves to have people acknowledge and recognize us as workers, as immigrants. We want to be here; we want to bring our issues," he said. 
During a panel at COP27, Franks talked about climate change's disproportionate impact on workers and immigrant communities in the U.S. and farmworkers' vision of more equitable environmental justice.
For example, heat waves and wildfire smoke impact agricultural workers in Washington state every year. The conditions led to demonstrations in front of Gov. Jay Inslee's mansion last August, where farmworkers called for a climate emergency declaration in the state. Franks said they are reiterating this request from Egypt.
After President Joe Biden's remarks during COP27 highlighted infrastructure investments, lower costs for clean energy and promoted environmental justice among communities, Franks said the U.S. government also should pay for the emissions damage affecting countries in the global South.