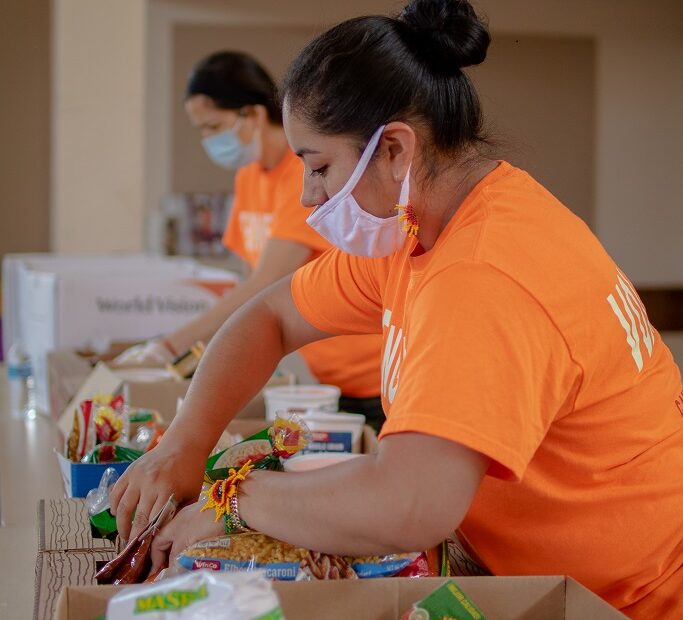 Latinx food bank keeps feeding communities in Washington
With less funding for food assistance after COVID, the only Latinx Food Bank in Washington keeps working to support Hispanic families and to break down stereotypes about getting help. But more help is needed to keep the program running.
Alimentando al pueblo, or Feeding the People, stocks culturally relevant food – something that surprised Jossary Gonzalez when she first began receiving food.
"I was surprised because of the Latin things, the Mexican things, they give and contribute to us Latinos, Mexicans like me. I feel special; I like it. I feel it's very nice," Gonzalez said in her native Spanish.
Feeding the People has provided more than 6,300 food boxes to Latinx families around the SeaTac area.
Their food boxes reflect the identity and preferences of the communities, said food bank co-founder Roxana Pardo.
"We would ask people what kind of box they wanted, a Mexican box or a Central American box. Y no mas nos quedaban mirando [and they just look at us]. That has already transformed our entire community," Pardo said.
Donated funds help get products from local Latino businesses as a way to pay back and contribute to the growth of the communities, Pardo said.
Food bank organizers also hold cultural events during food deliveries to destigmatize receiving mutual aid and highlight Latinos' uniqueness.
"When you are in line waiting for your box, they sometimes have a band playing outside. It's fun to listen to the music. You even get very happy,"  Gonzalez said.
Pardo said even though the pandemic appears to be ending, food insecurity is not over. More help is needed now that inflation and rising prices deepen inequities as people return to normal. Federal relief money also is drying up, she said.
"We saw an influx of federal aid coming into communities, particularly around food, more specifically, around culturally relevant food," Pardo said.
According to the U.S. Department of Agriculture, Black and Hispanic communities experience the highest levels of food insecurity in the country.