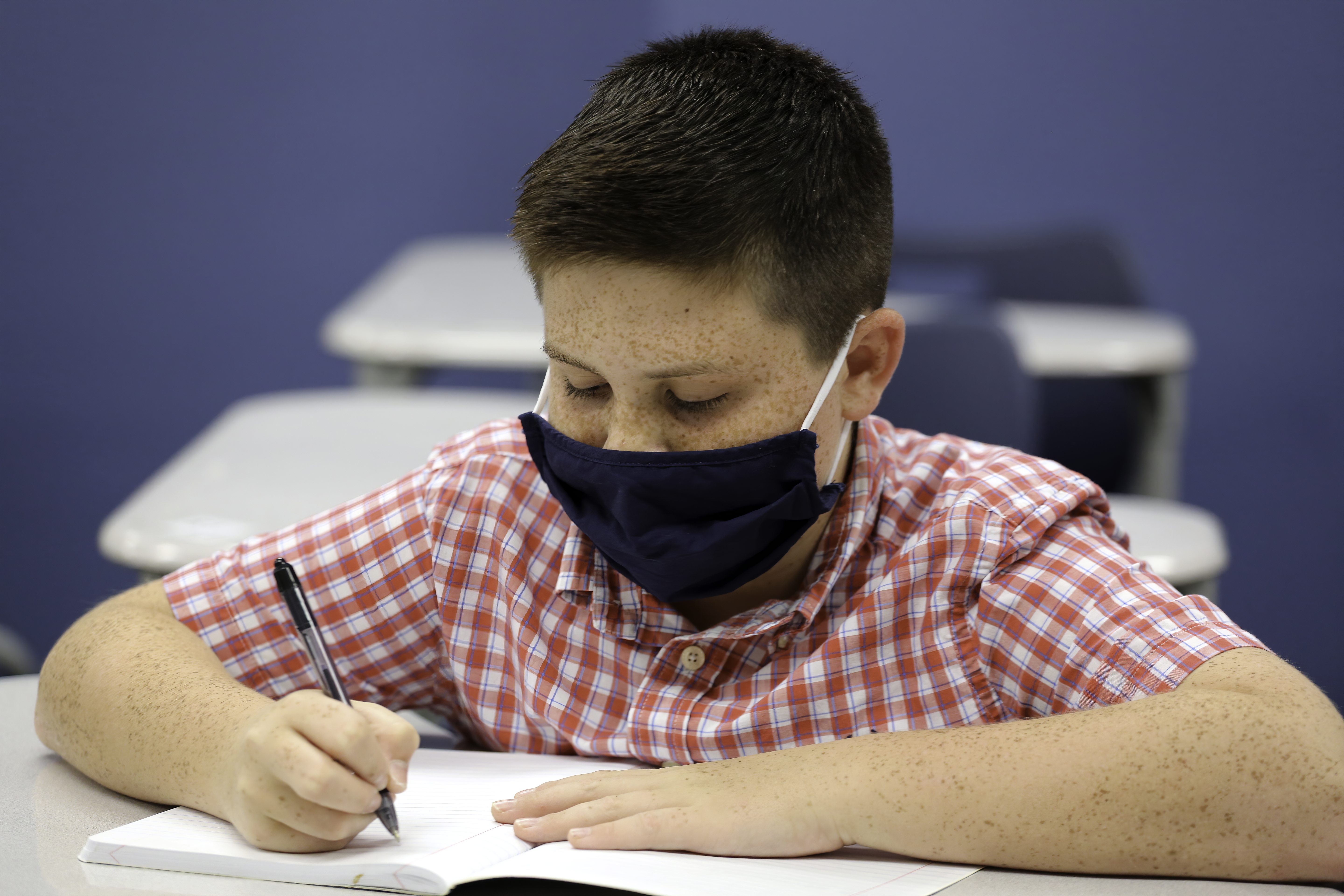 Moscow Middle School closes after third of students call out sick
Moscow Middle School will close Friday, Dec. 9, after a third of its 499 students called out sick Tuesday and Wednesday.
Moscow School District Superintendent Greg Bailey said most parents reported flu-like symptoms. On Thursday, absenteeism was around 26%. Bailey says he hopes the three-day break will be enough to slow the spread.
"I would remind people that it doesn't hurt for them to have their kids wear masks, if they feel comfortable doing that," he said. "We're not making it mandatory. But as we saw with COVID, it did reduce cases."
Bailey also encouraged parents to limit their children's exposure to large groups where they might be more likely to get sick.
Other Moscow schools will remain open. Moscow High School had 7.4% absenteeism on Thursday. Lena Whitmore Elementary had 11%, McDonald Elementary 13%, Russell Elementary 10% and West Park Elementary had 12% absenteeism.
While schools expect an increase of sickness-related absences in the fall and winter, Bailey said 30 is unusually high.
"We've had 18, 19 percent, [those] are the numbers I remember," he said. "Sometime I'm sure we've had in the very low 20s."
Nurses for the Clarkston, Lewiston and Pullman school districts said they've experienced an increase in absentee rates due to illness, but not unusually high or enough to close schools.
The Tekoa School District announced on Wednesday they would cancel all in-person learning at the junior and senior high school for two days due to 25% absenteeism related to sickness.
Mike Larson, a nurse for Public Health Idaho North Central District, said many of the cases are likely influenza, though COVID-19 and RSV are also present in the community.
"This is [the] influenza time of year. Generally, we see our influenza [type] A cases usually pick up in December or January," said Larson. "But, you know, this may be a little bit of an odd year and it seems like we had a little bit of an earlier start to the game."
Recent data from the Centers for Disease Control and Prevention list a "very high" influenza activity level in Washington, Idaho and Oregon.
"Right now we're seeing a decent amount of influenza A locally," said Whitman County Public Health Director Chris Skidmore. "RSV is starting to crest a little bit with influenza starting to take its place."
Although the flu season started early, Larson said, it's not too late to get vaccinated.
"We've heard that it's both type A and type B influenza that are circulating right now. So that's a good reminder for people to get their influenza vaccine, if they haven't already. Nationally, they're telling us that the vaccine this year is a good match for the types of virus that they're seeing circulate," he said.

Pullman Regional Hospital reported they'd treated numerous influenza patients recently, including roughly five people in the past week ranging in age from 30 to 80-years-old.
At Gritman Medical Center in Moscow, Nicole Wheaton, emergency department director, said flu and other respiratory-related ER visits have been on the rise since September.
"We are seeing a large increase in respiratory illnesses. A lot of flu, a lot of RSV, some others," said Wheaton. "Especially in the ER."
Though many influenza cases don't require hospitalization, people having trouble breathing or showing signs of trouble maintaining oxygenation should seek medical care.
"If they are critically ill, or if they are having difficulty maintaining their oxygenation, if they have blue lips, or if they're short of breath, they probably should be consulting their provider to see if they need testing, and, or, treatment for these illnesses," he said.
This report is made possible by the Lewis-Clark Valley Healthcare Foundation in partnership with Northwest Public Broadcasting, the Lewiston Tribune and the Moscow-Pullman Daily News.