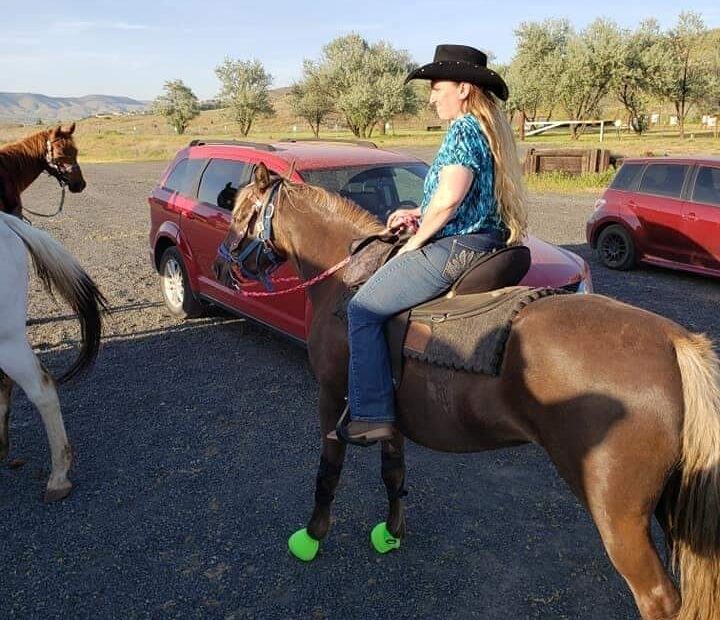 What we learned from COVID: Melyssa Andrews
When COVID-19 reached the Inland Northwest, few people could have predicted how profoundly it would change their lives. NWPB's Rachel Sun interviewed local residents about how the pandemic changed their mental health, and their perspectives. This is the third in a four-part mini series.
For Melyssa Andrews, the COVID-19 pandemic was marked by the loss of loved ones, seeing the impact on families like her own through work at a local hospital and financial hardship.
Andrews, who is 45 years old, lost a grandmother, grandfather and several friends — some of whom didn't believe COVID-19 was real, she said. One friend who died was only 42.
"She said, 'I'm going to be fine.' And then her son wrote and said they had taken her to the hospital," Andrews said. "And then the next thing you know, on a Sunday, she was gone."
Andrews saw her own family's grief reflected in the people she met working to check people in at a local hospital, she said.
"I took a lot of things home with me, like a lot of people coming in to see their family that had passed away, or that couldn't see their family that had passed away," she said. "I know that feeling of waiting, being the last one there, not knowing if you're gonna see that family member to say goodbye before they're gone."
Seeing those hardships close up made her a more understanding person, Andrews said, even when someone was showing her their worst.
"Maybe they're screaming at you because they just lost someone," she said. "Maybe they're screaming at you because they're terrified."
Andrews also saw herself become less social during the pandemic, she said, which she's trying to change.
She suffers long-term health impacts from getting COVID-19, Andrews said. But she's still a happy person.
"I still don't have the energy levels I used to," she said. "But I'm also thankful and grateful that even if I'm tired, I'm here."
This report is made possible by the cooperative agreement with NWPB, the Lewiston Tribune and the Moscow-Pullman Daily News.