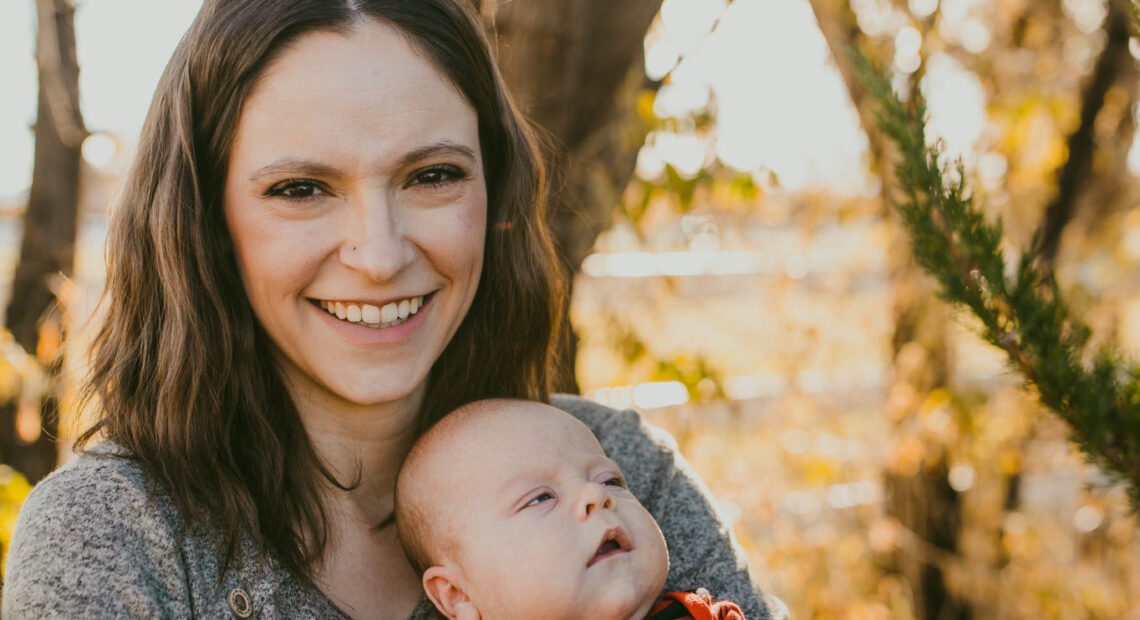 'It happened exactly the way we all had feared': Idaho women sue state for failure to protect patients with pregnancies that threatened life and health
When Jennifer Adkins learned her pregnancy was unviable, and could lead to life-threatening complications, she felt a surreal sense of déjà vu.
"That other shoe had dropped. And I just felt like, 'I can't believe I prophesied this, in a way,'" she said. "I knew I wasn't going to be able to get the care that I needed in the state."
In May 2022, Adkins had just read the leaked Supreme Court's opinion on Dobbs v. Jackson Women's Health Organization, which pointed to the decision made later that summer to overturn Roe v. Wade — the federal right to abortion.
In an interview with Northwest Public Broadcasting that May, she said she had been thinking about friends she knew who had miscarried and said she worried about what might happen to her family if she went through the same thing in a state that banned abortion.
"It happened exactly the way we all had feared," she said.
In her May 2022 interview, Adkins said she feared leaving her son without a mother.
"I can't make those types of risks," she said in the interview last year. "I already have a child that I need to take care of."
At the time, Adkins had been considering opting into birth control methods that she said had previously caused her severe physical and mental health side effects. She also knew she wanted more children.
So, when Adkins learned she was pregnant a second time, she said she had been excited, despite those fears. Her first pregnancy had been uncomplicated, and she hoped the same for the next.
Adkins tried to push away the anxiety and started preparing. She bought office-friendly maternity wear, and dug into research on how to introduce a new baby to her two-year-old son.
"When I found out that the due date was going to be around Halloween, I started calling the baby 'Spooky' and I was just really excited," she said.
The other shoe drops
At a routine 12-week ultrasound, Adkins noticed a buildup of fluid behind the baby's neck — something she was able to pick up on through previous work in a veterinary office, she said.
"The sonographer was pretty quiet, and I kept trying to be really chatty and I could tell that something was wrong," Adkins said.
After a long wait, Adkins was pulled into an office with a genetic counselor, where she was told her baby had Turner Syndrome — a condition in which only about 1-3% result in live births.
The conditions would almost certainly cause miscarriage, the genetic counselor told her. A maternal fetal medicine specialist later confirmed the diagnosis.
"She told me that she was shocked that I was still pregnant. Given the severity of what she was seeing on the ultrasound, she said most people would have miscarried by now," Adkins said.
If she tried to carry the pregnancy to term, doctors said, she could develop complications including preeclampsia, a life-threatening condition that affects pregnant people. Adkins and her husband agreed that for her safety, and for their family, they needed to terminate the pregnancy.
Despite her doctors' concerns, Adkins said, they couldn't offer her any advice, or refer her out of state for an abortion.
"It was kind of like we were speaking in code. Because they were so terrified to even give the impression that they were, you know, swaying me in one direction or another," she said. "I asked them if the laws had been different, what would have happened right now. They said 'We would have referred you to a clinic downtown.'"
Adkins is now a plaintiff in a lawsuit against the state of Idaho, Governor Brad Little, Attorney General Raúl Labrador and the Idaho State Board of Medicine. She is joined by three other women who also faced pregnancy complications and had to seek abortions in other states; the Idaho Academy of Family Physicians; and Idaho-based physicians Julie Lyons and Emily Corrigan.
The lawsuit is one in a series of suits filed by the Center for Reproductive Rights, which also included Tennessee and Oklahoma by women who say they were forced to seek abortions outside their home state, or carry non-viable pregnancies to term, because of their states' abortion restrictions. The lawsuit expands on a strategy the organization used in a lawsuit filed against Texas in March.
Those plaintiffs are suing, they say, because Idaho's laws fail to protect patients for whom pregnancy, when left untreated, poses a serious threat to life, health, or threatens lifelong disability.
Although Idaho's laws provide an exception for abortion to protect the life of the mother, the laws' wording leaves it unclear if the same protections apply to pregnancies that pose a high risk to patients' health and safety.
That means that doctors, who can face felony charges, two to five years in prison and loss of their license, aren't willing to take the risk until a complicated pregnancy lands a patient in the emergency room.
Adding to the confusion, plaintiffs say, Idaho's guidelines on abortion exceptions are inconsistent.
Idaho has two abortion bans. The Total Abortion Ban creates an exception for abortions necessary to prevent a pregnant person's death as determined by a physician's "good faith medical judgment," as well as ectopic and molar pregnancies.
It does not make broader exceptions for pregnancies that could be life-threatening, pose a risk to a pregnant person's health or pregnancies that are unviable.
A separate, six-week abortion ban exempts medical emergencies, as defined by a physician's "reasonable medical judgment."
Plaintiffs argue that while the Total Abortion Ban creates a subjective standard based on "good faith medical judgment," the six-week ban conflicts by requiring them to meet the objective standard of "reasonable medical judgment."
That inconsistency, plaintiffs say, creates confusion for doctors, and leads physicians to refuse care until patients are near death.
What she went through
Adkins spent the rest of the day calling different out-of-state abortion providers, she said, re-telling her story over the phone and trying to find a clinic that could provide abortion care at her stage in pregnancy. Eventually, she secured an appointment at a clinic in Portland.
"My body and my mind were working," Adkins said. "My soul and my heart were just completely frozen."
Days after the diagnosis, Adkins returned to the clinic for testing and another ultrasound. Her lawsuit details how, for the first time, she hoped she wouldn't see a heartbeat so she could get abortion care in her home state.
But the heartbeat was still there. So she and her husband packed their bags, left her son with the grandparents, and drove six hours to Portland.
Between travel and procedural costs, which totalled more than $1,000, Adkins said her family was only able to afford their mortgage payment that month thanks to a local abortion fund, and support from family and friends who pitched in to help.
It was only after the procedure, Adkins said, that she was able to process what happened.
"I started to come out of the grief haze that I was in and really feel the actual grief of not only the loss of my baby, but the traumatic way in which I lost her," she said. "The fact that I had to do it with complete strangers, and far away from my home, the fact that I couldn't go home and hold my other baby right after."
That trauma she experienced, Adkins said, is the reason she decided to move forward with the lawsuit.
"Having this kind of trauma on top of the loss of that baby is something I don't wish on my worst enemy," she said. " I just have to make it better for other people. The trauma and devastation of losing your baby is enough."