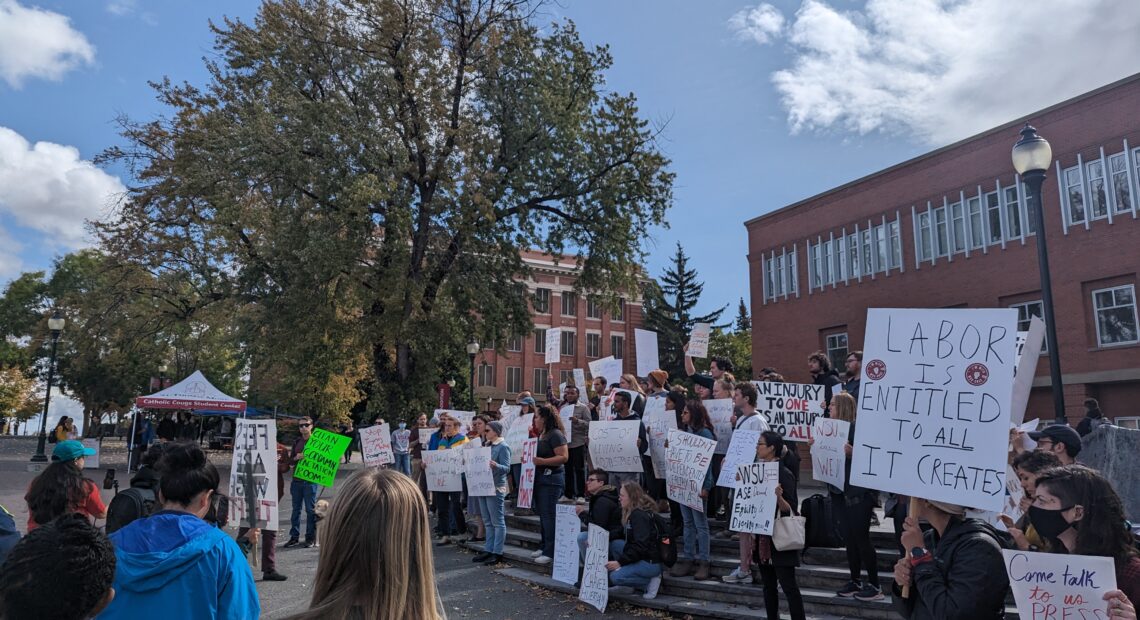 WSU Student workers could go on strike before final exams, end of semester
As unionized Washington State University workers continue to bargain, a majority of members have voted to strike if they can't come to an agreement with WSU on key demands.
A strike would mean graduate student workers would no longer be grading papers, teaching classes, or running labs. 
 "The work that we do for the university is crucial," said Acacia Patterson, a member of the bargaining committee in the Academic Student Employees (ASEs) union. "If we refuse to do that work, it would create a lot of chaos. And I think it would send a really clear message to the university."
"I think we would certainly be disappointed if the employees go on strike," said Phil Weiler, Vice President for Marketing and Communications at WSU. "We believe that we are making good progress. Initial contracts are frequently lengthy and involved in negotiations."
Student workers and the university have not reached an agreement on wages, health insurance benefits, protections against harassment and discrimination and what they say is a fair workload. 
"They kind of treat us as students when it's convenient for them, and they treat us as employees when it's convenient for them," said Patterson. "They're not showing their ASEs that they actually care about us and the work that we do." 
In September, ASEs filed an unfair labor practice complaint against the university through their union, WSU-CASE/UAW (WSU Coalition of Academic Student Employees / United Auto Workers) alleging WSU's unwillingness to bargain with the collective in good faith. 
The Washington State Public Employment Relations Commission (PERC) is investigating the complaint, according to a press release sent by WSU-CASE.
"Certainly WSU is making plans in the event students do choose to go on strike. But it is worth noting that under state law under the Revised Code of Washington, public employees are not legally entitled to strike," said Weiler. "We would be disappointed if the student employees take some kind of work action."