Johanna Bejarano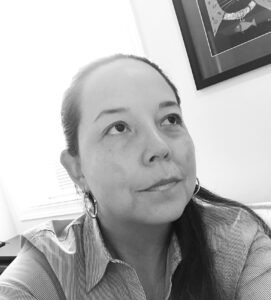 Johanna Bejarano is a bilingual journalist and communications professional with more than 15 years of experience. She gained valuable experience in Colombia, her home country, working as a collaborator for Diario Occidente, a regional newspaper, reporting about social issues affecting communities in the Southwest regions of Cauca and Valle de Cauca.
She's worked as a reporter/editor for regional media, including El Pais de Cali, El Liberal and Vanguardia Liberal and Pfm Magazine covering general information and specific issues such as local government, politics, crime, health care, environment, culture and education.
Johanna defined herself as passionate about journalism, digital media and mass communications and characterized by an inexhaustible desire to tell exceptional stories to voice communities. She is a member of the National Association of Hispanic Journalists-NAHJ, and Consejo de Redacción, CdR, a Colombian organization that promotes investigative journalism.