Thom Kokenge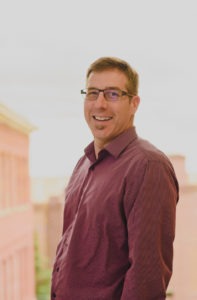 NWPB's "All Things Considered" host Thom Kokenge is a Washington native, born and raised in Yakima, and the youngest of seven siblings.  A graduate of Central Washington University, Thom got his start in radio there, with KCAT and KXLE, fulfilling a lifelong dream of being on the air. Since he was a kid, he had always wanted to be "one of those voices on the radio," and has turned his work into being a consistent voice over the airwaves and internet.
With nearly 30 years of experience, Thom has worked in almost every aspect of radio, from managing a station to overnight rock DJ. He has been with NWPB since 2007 when he began as the host of "Weekend Edition" before moving over to his "big red chair" on "All Things Considered." These days his favorite part about working in radio is connecting with the people. Thom says he loves it when he feels like he is having a personal conversation with all of his listeners at once.
Thom and his wife Elise moved to Moscow, Idaho in 2007. They have two dogs, Dazey, an "extremely intelligent" Boston Terrier/miniature Schnauser mix, and Rhoadie, a lovable mutt, who is merely "regular dog smart." An avid motorcycle enthusiast, Thom rides his sport tourer to work every day until it begins to snow, and recently Elise got a bike of her own. In his off time, Thom enjoys playing games and telling epic stories with friends as the Dungeon Master of his weekly Dungeons and Dragons session.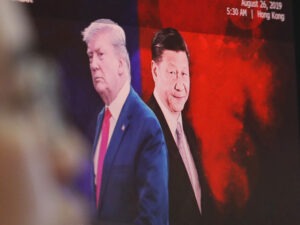 Featured
Featured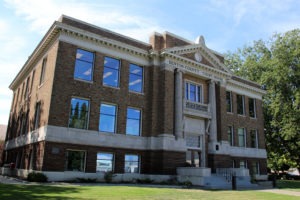 Northwest News