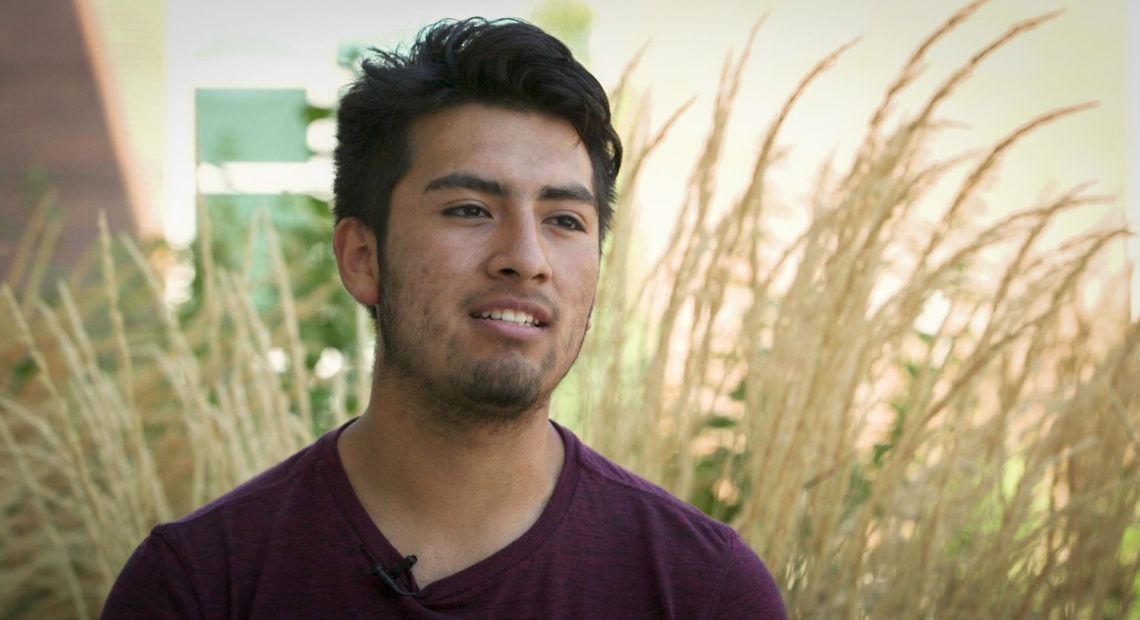 International Baccalaureate
Yakima's A.C. Davis High School mission statement is to "educate students for success:  life-long learning, employment, and social awareness."
Realizing that mission is at the heart of the school's International Baccalaureate program. It not only challenges students with rigor, it instills a sense of community while often awarding college credit or advanced standing.
Principal Ryan McDaniel says the junior and senior-level program is successful partly because it's flexible. Students can take as much or as little of the program as they want.
"You can have a kid take one math class because they're strong in math," McDaniel says. "And you have some kids who take all six courses as well as TOK – Theory of Knowledge."
The program has something called CAS – Community Action and Service, and requires an extended essay class if students want to earn a formal IB diploma.
The IB learner profile has traits expected of each student. One of them, Raul Martinez, likes that IB teachers make it part of an integrated curriculum. 
"It's not only academic characteristics that (IB) asks for, like being analytical and being knowledgeable. It also asks you to be compassionate and open minded and be accepting of others," Martinez says. "So I think it's going to help me and help students at Davis be better citizens in society more than just be better minds."
This year I think is more meaningful work-wise, in that we get to pick what we're exploring
Senior Amelia Pruitt is a diploma candidate in IB.  She's noticing a shift in her education from gathering knowledge to applying knowledge.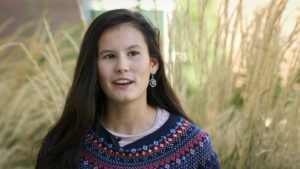 "Junior year of IB is different from senior year, I'm noticing," Pruitt says. "Junior year was more learning the material about each subject, and senior year is taking that material and doing something with it like projects and reports. This year I think is more meaningful work-wise, in that we get to pick what we're exploring."
Many Davis students never consider entering the IB program for different reasons.  Sometimes, as in Dylan Mahaney's case, they stumble into it.
"At the beginning of school, on the first day, I was going to my class, and I accidentally walked into the wrong classroom," Mahaney recalls. "At the end of class the teacher took attendance and she didn't call my name."
The teacher of that class, Diane Main, is the IB program coordinator. She remembers questioning Mahaney that day on whether he wanted to stay in the program, even if he came to it unintentionally.
"I said, 'why do you want to stay?' The look that went across his face was one of resentment, a little bit of fear, a little bit of hope," Main says. "The rest of it was just steely resolve. That he wanted to graduate, and he wanted the IB experience."  
It worked, and Mahaney stayed. And he says he's having fun in the class – not something you hear too often from teenagers and English class.
"I like to read," he says. "And I've known that, but since I went into this class, she gave me the first book and, I don't know, it was amazing."
Main hopes that over five or 10 years the school has a lot more IB classes to add to the curriculum – and a lot more students in it.
"Not that we are elite unto the program," she says. "But that we are an elite school because of the opportunities that we give students."