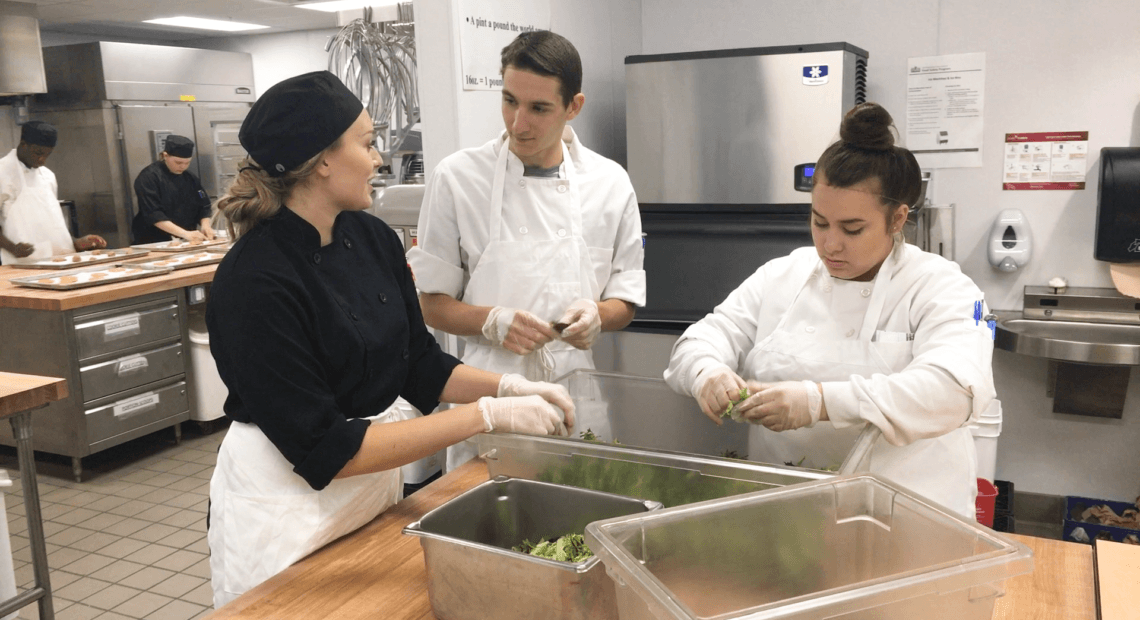 NEWTECH Skill Center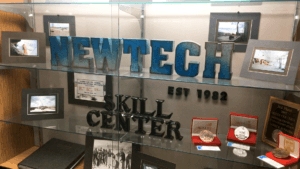 High school skills programs like one in Spokane are filling a need for skilled workers in areas like construction, manufacturing, and information technology.
New Tech Skill Center is one of 13 such programs in Washington state.  It's owned by eleven school districts and hosted by Spokane Public Schools.
Tim Lorentz is a special needs coordinator at New Tech. He clearly embraces his early vocational/technical education.
We have a wide breadth of students, it isn't a certain kind of student
"A lot of people have heard of running start. I like to market this as flying start," Lorentz says.
He gets the program, too. Lorentz has a vocational degree as well as four-year college and master's degrees. So he can speak – and teach – from experience.
"I know what it's like to go through the vocational part," Lorentz says. "I have automotive background so that really helps that I can speak to the shops that are here."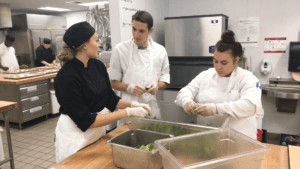 His passion for automotive tech is apparent by the fact that his office desk is surrounded by the front end of a late seventies luxury car complete with working running lights.
Students who choose New Tech as part of their high school education complete core classes at their regular school, then bus to the New Tech campus for a three-hour block in their technical program.  Director Kari Duffy says students of all kinds come to New Tech.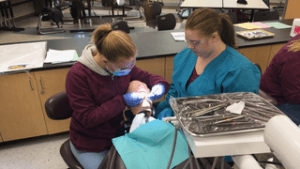 "We have a wide breadth of students, it isn't a certain kind of student," Duffy says. "It is a student who wants to learn in this manner. Or wants to experience something before they go off into the next steps."
Student Mark Taylor has benefited – as has his family. His brother in the culinary program and a sister considering nursing at New Tech.
I'm like, oh yeah, I'm totally going to do that
"We got the letter that was connected from my home school," Taylor says. It said 'Mark we're inviting you to be here at the Skill Center,' and I was looking and we didn't really think much about it.
Taylor he re-thought about it, knowing he wanted to become a state trooper.
"We found out that Criminal Justice was going to be a two-year program (at New Tech)," Taylor says. "I'm like, oh yeah, I'm totally going to do that." 
Animation Technology instructor Scott Dehtlefs is able to draw on years of experience in audio and TV production.
"Almost all of our teachers here in the building are prepared in industry, so they've all been in the industry they represent," Dehtlefs says.  "It's really important to have that experience when coming to work here."
Despite the hands-on training students receive, director Kari Duffy knows that most New Tech graduates will need more post-secondary training.
"What we provide for them is a step ahead of their peers, a way to experience what they're going to be doing prior to going to school for a couple years – and finding out this isn't what I want," she says.
To find out if one of New Tech's programs might be right for your student, you can sign up for a visit at their website here.