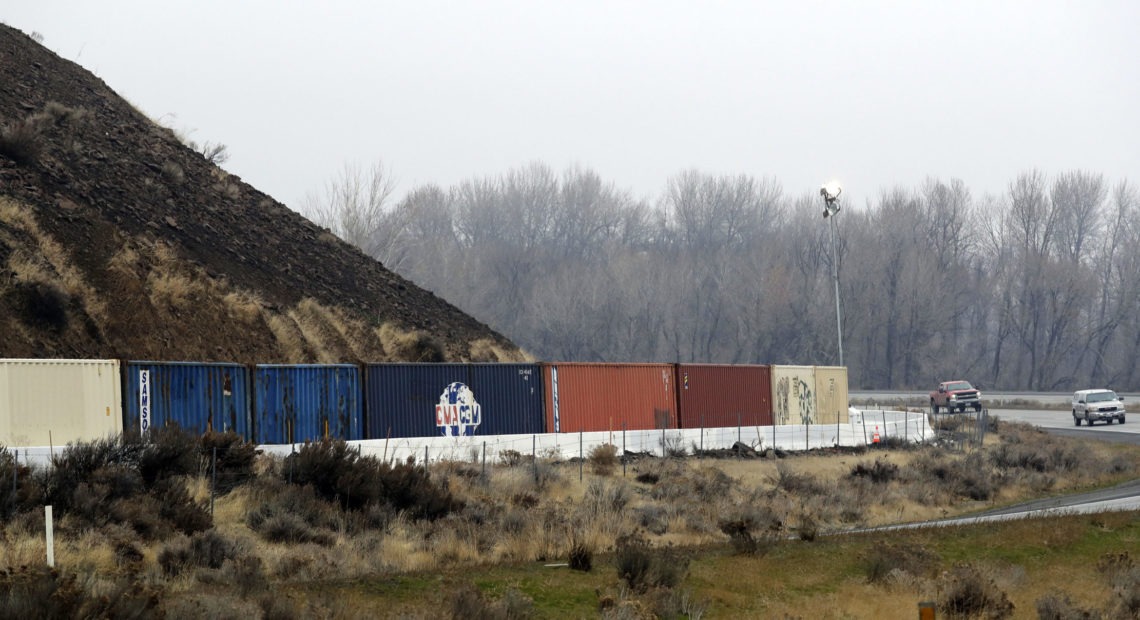 Yakima County Braces For Landslide, Prepares Emergency Notifications
The Rattlesnake Ridge landslide in Central Washington is moving at 1.6 feet per week. The area south of Yakima is on private land and next to Anderson Quarry where Columbia Asphalt operates.
If it continues on its expected path, the slide threatens Interstate 82, a mobile home park, and possibly the Yakima River. Most people living under the ridge have evacuated.
The Washington Department of Natural Resources believes the slide will release in early March, but that's just an estimate.
"The estimated size of the landslide is 4 million cubic yards and the quarry can hold about 1 million cubic yards," said Jeff Emmons, director of Yakima County's Emergency Management office. "There's still some uncertainty on exactly where it's going to go but if you did the math, you would assume the quarry would be filled up with rocks."
Emmons said that while Hawaii's emergency response team might have frightened the public with a false alarm, Yakima County has an emergency alert system set up to prevent that from happening. The system sends messages to cell phones in the county using nearby cell towers. To prevent accidental alerts, the Yakima system uses manual key codes and can quickly retract messages if a mistake is made.
Copyright 2018 Northwest Public Broadcasting