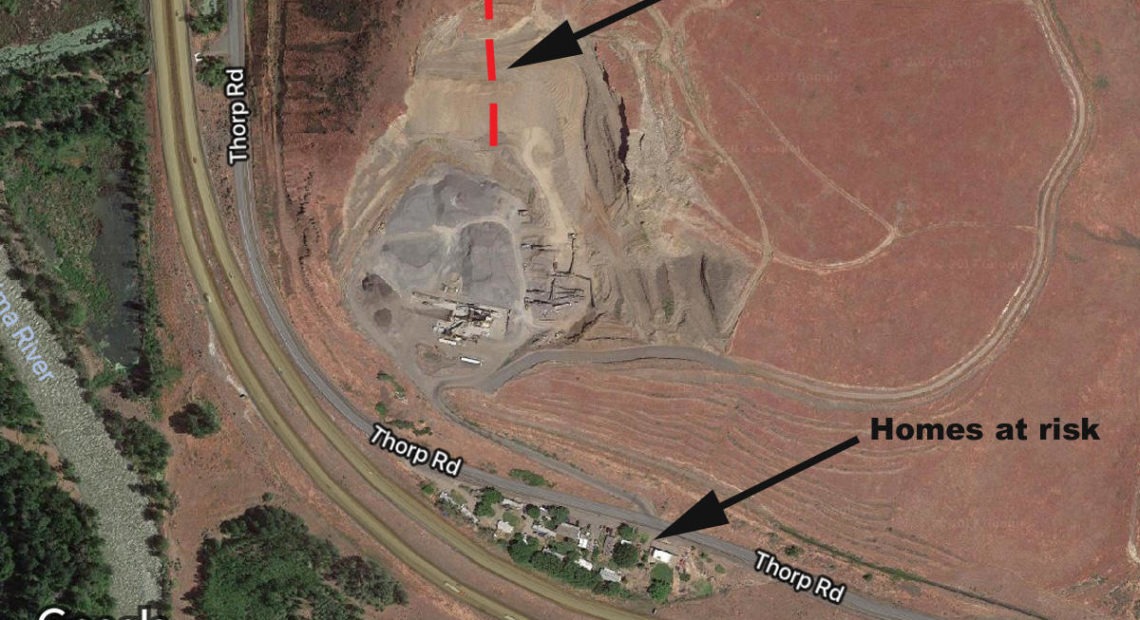 Yakima County Closes Road Near Rattlesnake Ridge Indefinitely
Yakima County (Washington) Commissioners voted this week to officially close a road at the base of the slow-moving Rattlesnake Ridge landslide in Union Gap.
Thorp Road runs past a rock quarry paralleling Interstate 82, where the landslide continues a steady creep.
The road has been closed since December when emergency managers closed it to the public and evacuated dozens of nearby residents because of the danger.
Matt Pietrusiewicz is the assistant county engineer. He says it's mostly a technical change.
"It's a formal decision by the legislative authority, the county commissioners, formally acknowledging, this [road] is indefinitely closed," Pietrusiewicz said. "It's not a permanent closure. We hope to open it up once everything stabilizes."
Residents at the base of the landslide were provided vouchers for emergency housing at a hotel. They had until February 12th to find alternative housing, and many chose not to return to their homes near the ridge.
The slide is moving at 1 point 6 feet per week. The timeline for reopening Thorpe Road is unclear.
Copyright 2018 Northwest News Network