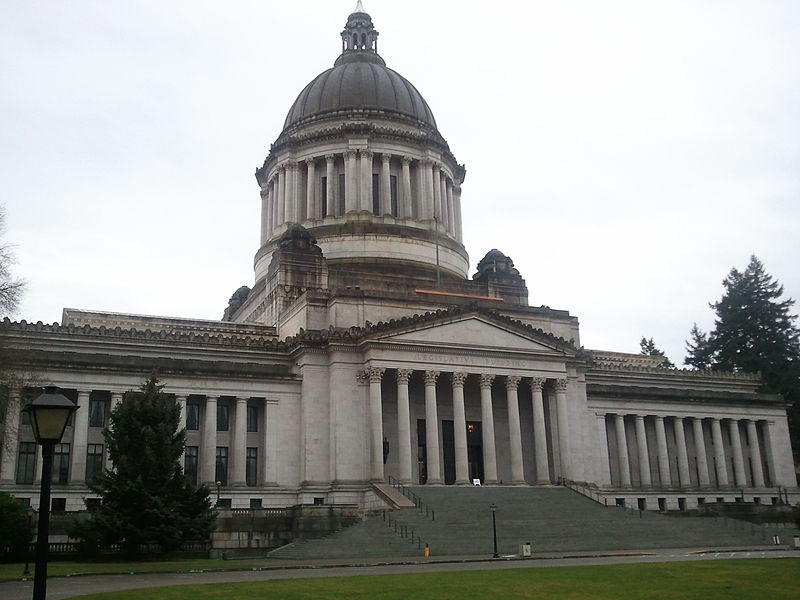 Washington's 200 New Laws In 500 Words
Washington lawmakers passed over 300 bills during the 2018 legislative session in Olympia. This week, hundreds of new laws take effect, including several to address sexual misconduct in the workplace.
With over 200 laws taking effect this week, here are a few highlights.
Workplace Sexual Misconduct
The #MeToo movement sparked a national conversation on sexual misconduct, especially in the workplace.
New measures include the prohibition of nondisclosure agreements that previously prevented employees from reporting sexual harassment or assault. The law now voids any employment contract that doesn't include a policy for employees to file sexual harassment or assault complaints with authorities.
The Human Rights Commission has been directed to create a work group – made up of business representatives and advocates –  to develop policies to keep the workplace safe.
Net Neutrality
Washington becomes the first state to enact its own net-neutrality requirements.
U.S. regulators repealed Obama-era rules that banned internet providers from blocking content or interfering with online traffic. In the name of transparency, the new law will require internet providers to disclose information about their management practices, performance and commercial terms.
Unlike the other laws taking effect Thursday, this measure won't be enacted until the current rules expire on June 11.
Equal Pay
Lawmakers further addressed the wage gap in the state. The new law modifies the state's current Equal Pay Act by making it unacceptable for employers to retaliate against employees for asking about wages of other employees and prohibits discrimination in providing promotion opportunities based on gender.
The new law also makes it unacceptable to retaliate against employees for asking about their wages or the salary of other employees.
Conversion Therapy
Trying to change a minor's sexual orientation or gender identity will be deemed "unprofessional conduct" for a licensed health care provider.
If the provider violates the law, they could face punishment ranging from fines to license suspension.
The measure doesn't apply to non-licensed counselors operating as part of a religious organization, religious denomination or church.
Student Free Speech
High school and college students' rights to publish and speak freely in school-sponsored media will be protected.
Under the new law, school administrators won't be able to pre-review college students' publications. High school administrators will be allowed to review content, but can't censor content unless it contains libelous or slanderous material, or is obscene or incites students to commit unlawful acts on school grounds.
Editors now accept full responsibility for determining what goes into the publication or broadcast.
Voter Representation
The Voting Rights Act seeks to reform representation of minorities in local elections by allowing court challenges to cities, counties and school districts.
Under the new law, before someone can file a legal action, the political entity has to be notified of the challenge to their election system. At which point, they'll have 180 days to remedy the complaint.
After July 1, 2021, they will have 90 days to propose the remedy before legal action can be filed.
Missing Native American Women
The Washington State Patrol will conduct a study on the number of missing Native American women in the state and what additional resources are needed to address the issue.
Under the new law, the patrol will hold meetings with tribal and law enforcement groups and will work with the federal Department of Justice to coordinate resources and information sharing.
A report with results and recommendations is due to the Legislature by June 1, 2019.
Reporting by the Associated Press was used in this story.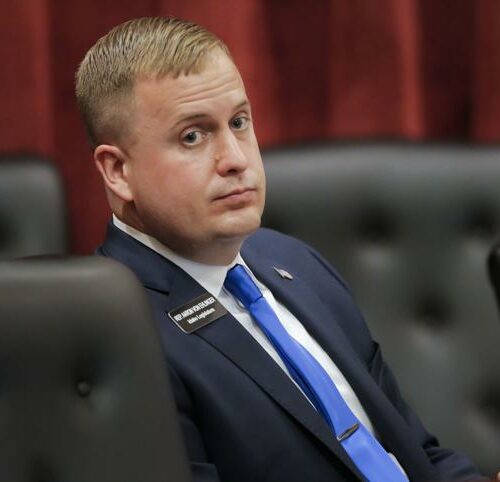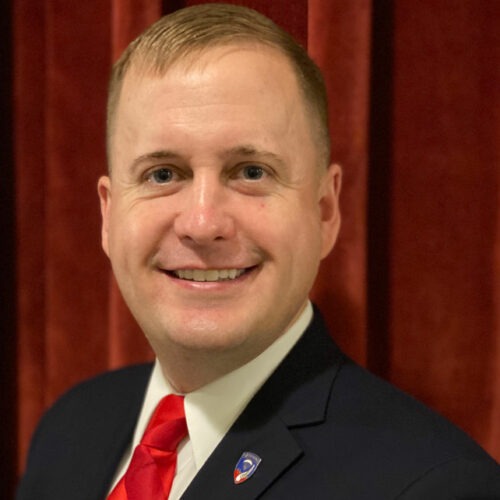 The investigation into Lewiston Republican Rep. Aaron von Ehlinger's conduct began in March, when the intern told a supervisor that the 38-year-old lawmaker raped her at his apartment after the two had dinner at a restaurant. The Boise Police Department has a criminal investigation underway, and the Legislature's Ethics Committee is scheduled to hold a public hearing on Wednesday to determine if the lawmaker "engaged in conduct unbecoming a representative which is detrimental to the integrity of the House." Continue Reading 19-Year-Old To Publicly Testify Against Idaho Lawmaker From Lewiston Accused Of Rape
Read More »