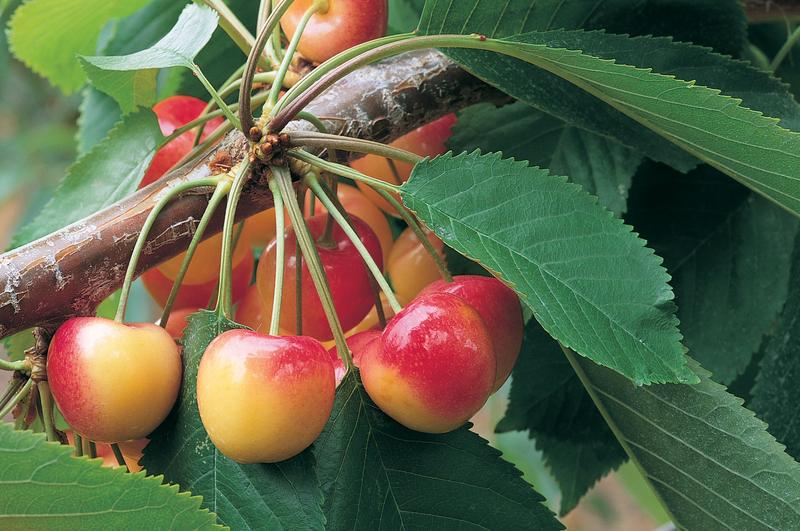 Trade War With China Yields Cancelled Orders For Northwest Exports
Retaliatory tariffs levied by China on U.S. goods are taking a toll on Pacific Northwest farm exports. Details about cancelled orders came out Wednesday at a state Senate committee hearing in Seattle.
The latest tariffs on U.S. exports took effect on Monday, increasing the burden on high-volume commodities shipped to China from the Northwest such as seafood, frozen French fries and hay.
"I did hear from some hay exporters right away that even when the tariffs were just proposed, Chinese companies were cancelling orders," said Rianne Perry, who manages an international marketing program at the Washington State Department of Agriculture. "I spoke with a hay exporter last week. They estimate their business is down at least 40 percent to China."
Perry said it is difficult right now to tally the overall hurt from this escalating trade war because the harvest and sale of many crops is still in the future. The cherry harvest is over though. The export losses were so great that Northwest cherry growers recently learned they qualify for federal relief payments.
Perry told the state Senate Economic Development & International Trade Committee that China was Washington's number one export market last year for cherries. But now, after several rounds of tit-for-tat tariff increases, the Chinese tax rate on U.S. cherries stands at 50 percent.
Apple and pear exports to China were growing from modest beginnings until this trade dispute kicked in, Perry added. She said there is a lot of concern in the apple sector, but that harvest is just getting in high gear.
Benton County, Washington, farmer Nicole Berg followed Perry to the podium. She said 85 to 90 percent of the Northwest wheat crop is exported, largely to a range of Asian countries.
"We wonder and worry where is the wheat going to go if we lose some of the markets because we are so trade dependent," the Washington Association of Wheat Growers board member testified.
Berg said her sector's biggest export month is October.
"We haven't sold our crops yet," Berg continued. "So I think a lot of us are kind of in limbo with regard to what are the impacts."
Berg predicted that U.S. wheat prices will fall because of softer export demand, which will compound the economic hit. The U.S. Department of Agriculture included wheat farmers alongside dairy and cherry producers on the list of those qualifying for new federal trade relief payments.
This month's escalation in U.S.-China trade tension was spurred by a September 17 announcement from the White House and the United States Trade Representative that the U.S. would impose tariffs on $200 billion worth of Chinese-made goods. The trade office said the new tariffs were in response to China's continuing "theft of American intellectual property and forced transfer of American technology."