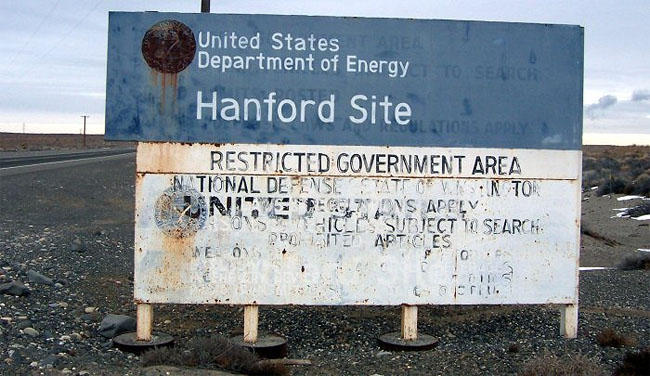 Health Of Columbia River Draws Crowd To Rare Hanford Public Meeting In Hood River
Many people drove as much as three hours to attend a rare public meeting about Hanford in Hood River Thursday night, Nov. 1. The common thread: concern about the Columbia River, and the health of their communities.
Talking about Hanford can be hard. There's a whole lot of acronyms and big words and technical phrases. The WIR (Waste Incidental to Reprocessing) to the transuranic, to the alphabet of agencies involved, to the names of some of the radionuclides in the underground waste tanks.
But the about 30 people in the meeting stuck with it – leaning forward in their chairs and raising hands.
And there were just as many government officials on hand as members of the public. They broke off into small groups to discuss big and often concerning topics at Hanford: underground tanks full of radioactive waste; how to treat that waste; how to keep it out of the Columbia River.
Workers at Hanford recently began filling a second radioactive waste-filled tunnel with grout, a highly watched move since another tunnel failed in 2017, prompting safety concerns. 
Last week, Hanford safety officials called a "shelter inside" order for workers while investigating steam released while filling the second tunnel with grout.
It's been several years since the U.S. Department of Energy has trotted out some of its top officials to answer the public's questions like this. There isn't yet another such meeting planned.