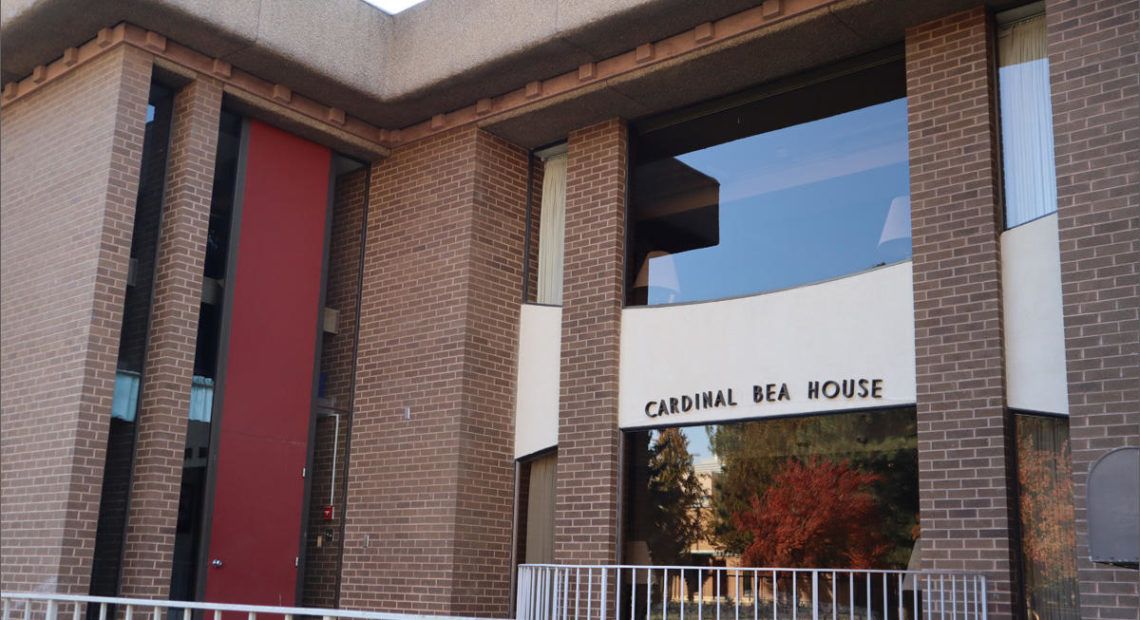 After Years Of Sexual Abuse In Native Communities, Jesuits Sent Many To Retire On Gonzaga's Campus
BY EMILY SCHWING, AARON SANKIN & MICHAEL COREY
On the surface, Father James Poole seemed like the cool priest in Nome, Alaska. He founded a Catholic mission radio station that broadcast his Jesuit sermons alongside contemporary pop hits. A 1978 story in People magazine called Poole "Western Alaska's Hippest DJ … Comin' at Ya with Rock'n'Roll 'n' Religion."
Behind the radio station's closed doors, Poole was a serial sexual predator. He abused at least 20 women and girls, according to court documents. At least one was 6 years old. One Alaska Native woman says he impregnated her when she was 16, then forced her to get an abortion and blame her father for raping her. Her father went to prison.
Like so many other Catholic priests around the country, Poole's inappropriate conduct with young girls was well-known to his superiors. A Jesuit supervisor once warned a church official that Poole "has a fixation on sex; an obsession; some sort of mental aberration that makes him see sex everywhere."
But the last chapter in his story reveals a new twist in the Catholic abuse scandal: Poole was sent to live out his retirement years on Gonzaga University's campus in Spokane.
For more than three decades, Cardinal Bea House on Gonzaga's campus served as a retirement repository for at least 20 Jesuit priests accused of sexual misconduct that predominantly took place in small, isolated Alaska Native villages and on Indian reservations across the Northwest, an investigation by the Northwest News Network and Reveal from The Center for Investigative Reporting has found.
A trove of internal Jesuit correspondence shows a longstanding pattern of Jesuit officials in the Oregon Province—an administrative area that included Washington, Oregon, Montana, Idaho and Alaska—privately acknowledging issues of inappropriate sexual behavior, but not releasing that information to the public, which avoided scandal and protected the perpetrators from prosecution.
This story was produced in partnership with Reveal from The Center for Investigative Reporting, a nonprofit news organization. Get their investigations emailed to you directly by signing up at revealnews.org/newsletter.
When abuse was discovered, the priests would be reassigned, sometimes to another Native community.
Once the abusive priests reached retirement age, the Jesuits moved them to Cardinal Bea House on Gonzaga's campus or another Jesuit residence, to comfortably spend the rest of their lives in relative peace and safety. The university administration did not respond to requests for an interview to answer whether the administration or student body were aware of the presence of known sexual offenders on campus.
The last known abusive priest was moved out of Cardinal Bea House in 2016, Jesuit records show.
Father John Whitney, the former leader of the Oregon Province who ordered Poole to move into Cardinal Bea House, said the Jesuit order is obligated to provide for priests in retirement. He said it was the only facility in the province where past offenders like Poole, then in his 80s, could be contained effectively while also receiving necessary medical care.
Poole resided at Cardinal Bea House from 2003 to 2015. If he had been allowed to live independently, without church oversight, he surely would have abused more people, even at his advanced age, Whitney said in an interview.
The house, Whitney said, was "a retirement community where he could be monitored."
In a pair of depositions in 2005, Whitney said he did not inform Gonzaga administrators or police in Spokane about Poole's history after moving him into Cardinal Bea House. A Spokane Polic