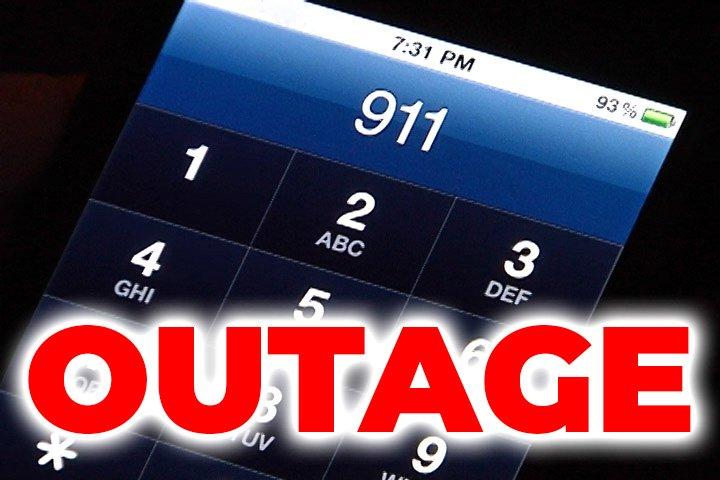 Affected By The December 911 Outage? Washington's Attorney General Wants To Know
Washington state's attorney general wants to know if emergency response was delayed to anyone during a nearly statewide 911 outage late last month. The accounts of victims, if there are any, could figure into a penalty against call network manager CenturyLink.
"If you called for help during this outage, only to be met with a busy signal, please share your story with my office," said Attorney General Bob Ferguson in a statement Monday. "We want to know exactly how CenturyLink's failure impacted the people of our state."
At this time, none of the investigating agencies know how many calls went unanswered or if any calamities resulted.
The 12-hour-long outage began on the evening of December 27 and extended to the following morning. Throughout the night, county emergency managers across Washington pushed out email and text messages and activated blaring mobile phone alerts to notify people to call alternate 10-digit numbers in case of emergency.
CenturyLink said a single networking card at a data center in Denver started the cascade of trouble.
"The outage was caused by a faulty network management card from a third-party equipment vendor that caused invalid traffic replication," said a CenturyLink statement emailed from Washington, D.C. "Steps are being taken to help prevent the issue from reoccurring."
The Federal Communications Commission, the Washington Utilities and Transportation Commission and the Wyoming Public Service Commission launched separate investigations of the CenturyLink outage within days. But it's unclear how much progress the federal investigation has made: The FCC is affected by the partial federal government shutdown and suspended most of its operations as of January 3.
An FCC statement (from Dec. 28) said 911 calls were disrupted in states across the country. FCC Chairman Ajit Pai called the situation "completely unacceptable" and said he was particularly troubled by the breadth and duration of the outage.
Ferguson's office set up an email, [email protected], for affected Washingtonians to send their stories. Washington utilities commission spokeswoman Amanda Maxwell encouraged any injured parties to file a complaint directly with the WUTC as well, which can be done online or by calling 1-888-333-WUTC.
Besides 911 call centers, ordinary businesses and government agencies scattered around the Pacific Northwest and the country experienced connectivity disruptions for several days in cases where their internet or voice traffic passed through CenturyLink's network.
A CenturyLink spokeswoman said the company is in contact with regulatory agencies and "will fully cooperate with any investigation."
Last month's outage is the second time a glitch in CenturyLink's network caused a widespread 911 failure. After a six-hour outage that affected Washington and six other states in 2014, the FCC fined CenturyLink $16 million. The Washington Utilities and Transportation Commission tacked on another $2.9 million.
Ferguson urged a bigger state fine for the 2014 outage based on collected testimonials, such as one from Alicia Cappola, an Everett mother. Cappola, while at home with her 5-year-old twins, used a kitchen knife to fend off an intruder after 37 unsuccessful attempts to get through to 911.