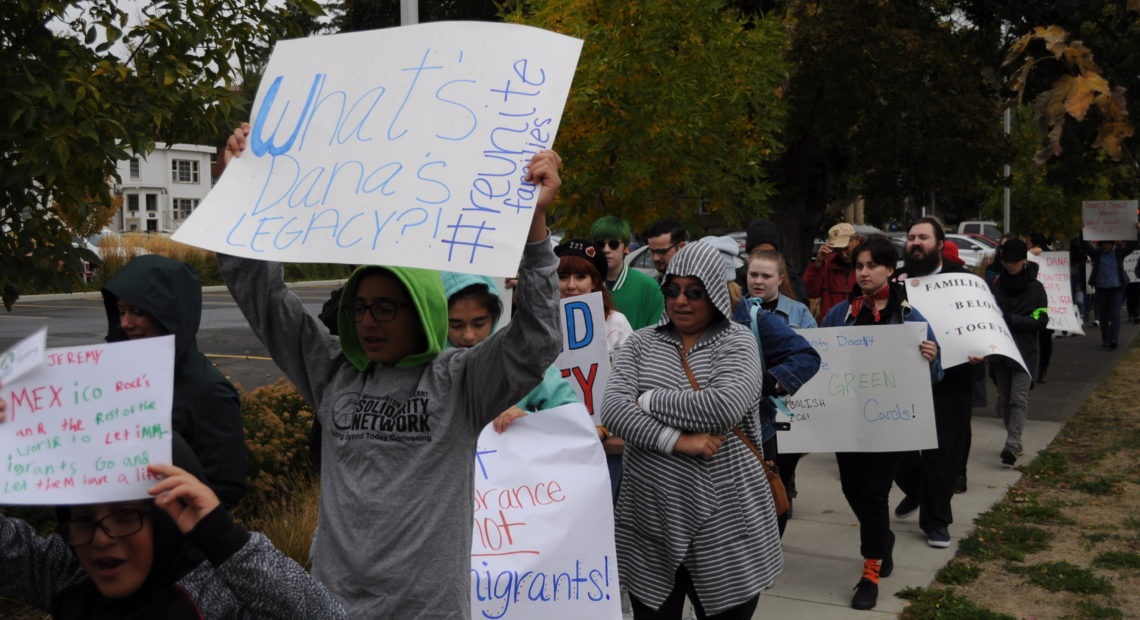 Advocates Call On Retiring Kittitas County Sheriff To End Contract With ICE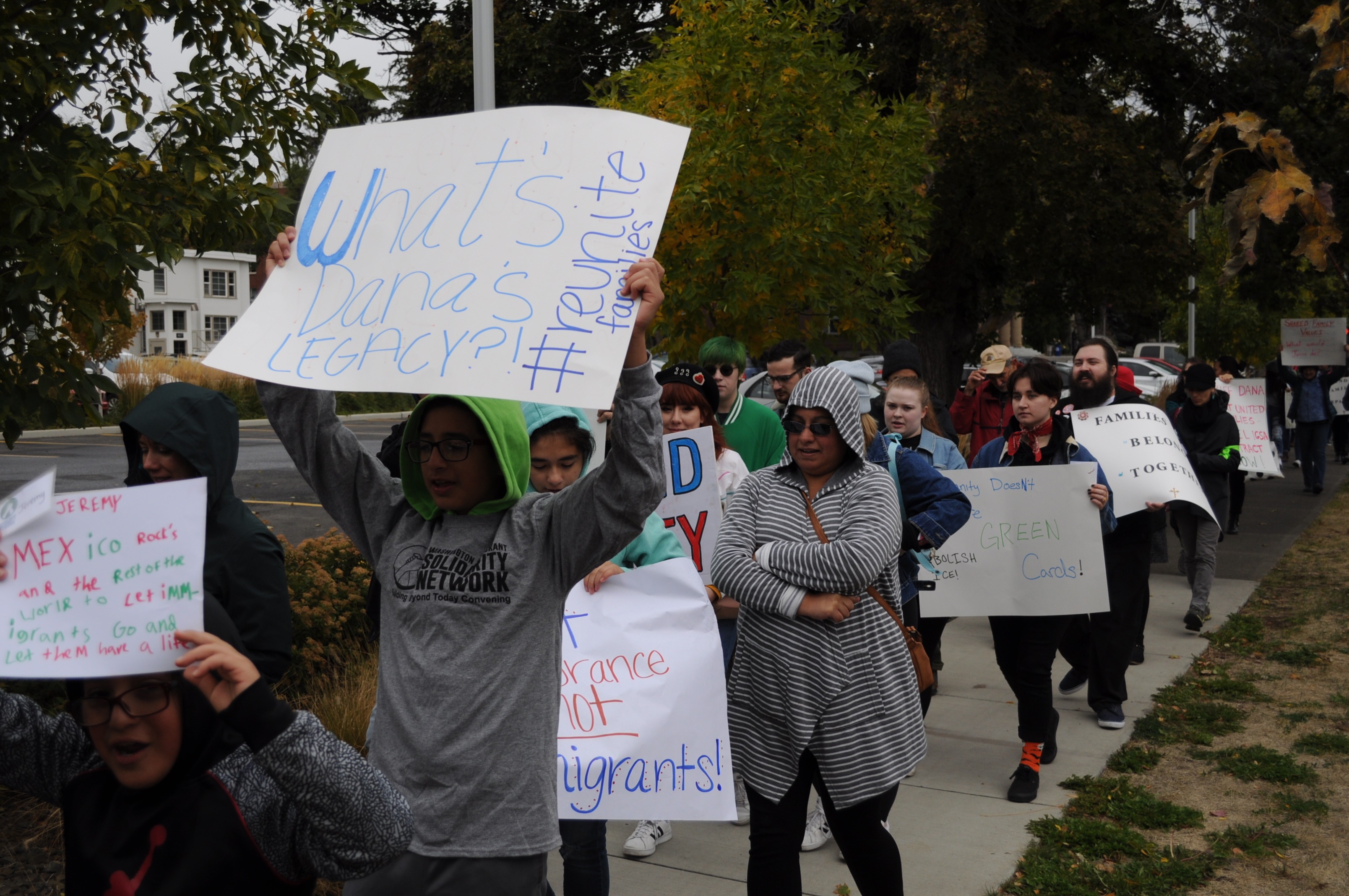 Kittitas County Sheriff Gene Dana is the longest-serving sheriff in Washington. And he's retiring at the end of October after six terms in office and 46 years total in law enforcement. 
But immigrant rights advocates have one last request for him. On Sunday, they marched down Ellensburg's Main Street to the Kittitas County Courthouse calling on Sheriff Dana to terminate a contract between the county and federal Immigration and Customs Enforcement. 
The agreement allows ICE to hold people in detention while being transported to a privately run detention center in Tacoma.
"He has the power to correct this injustice," Washington Immigrant Solidarity Network coordinator Brenda Rodriguez told jail staff. "He can leave a unified and healed community and a legacy of unity rather than trauma and division."
Rodriguez said the contract allows the county to terminate the agreement with 30 days of notice. 
In an interview Tuesday, Sheriff Dana confirmed he could cancel the contract but won't as long as he's in office. He said it's his job to cooperate with federal law enforcement agencies.
"We're bound by federal law to comply with laws set by Congress," Dana said. "I'm kind of stuck in the middle — federal law, congress saying 'this is what you need to do and here's the guidelines, and we're complying with them."
On the other hand, the county also has to comply with state laws like the Keep Washington Working Act. In passing the bill earlier this year, the state legislature outlawed contracts between local governments and federal immigration authorities. 
Contracts already in place may remain in effect until Dec. 31, 2021.