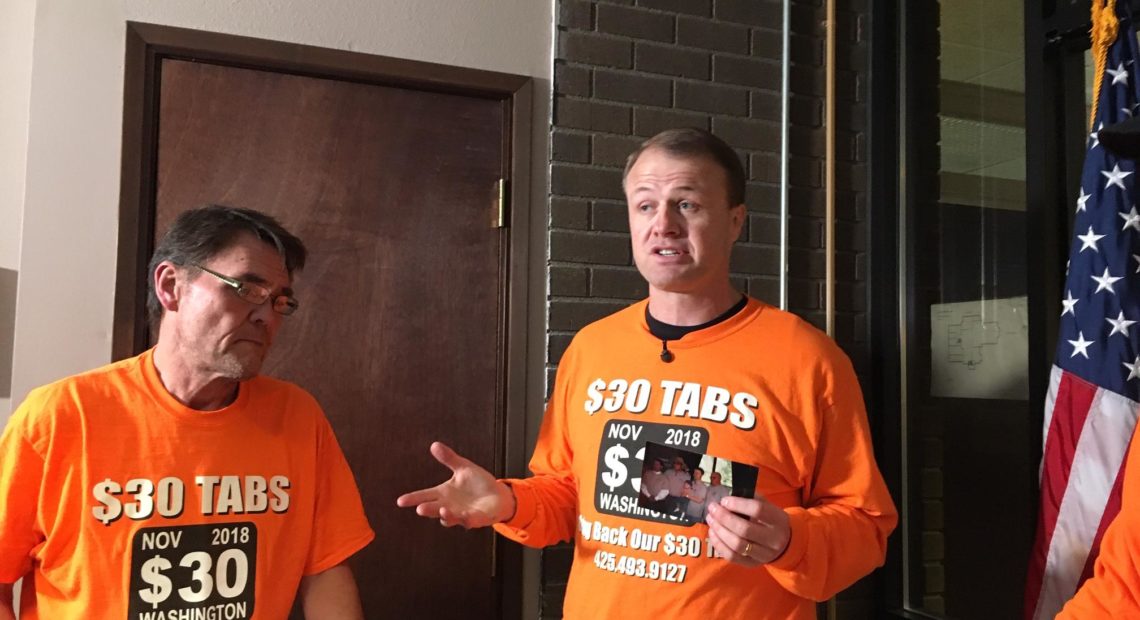 Washington's $30 Car Tabs On Hold As Judge Puts Injunction On I-976 As Legal Challenge Unfolds
BY PATRICIA MURPHY & GIL AEGETER /KUOW
Initiative 976 — the $30 car tab measure — has been put on hold while a legal challenge moves forward.
A King County Superior Court judge ruled Wednesday that opponents had adequately argued that the measure's ballot title was misleading, and he issued an injunction.
Judge Marshall Ferguson also agreed with the plaintiffs — including King County and the city of Seattle — that there would be immediate harm if the initiative were to take effect December 5.
But Ferguson said the court could decide the ballot title was constitutional if other arguments are raised.
The case could go to the state Supreme Court.
Voters approved I-976 with about 53 percent of the vote. The measure's sponsor, Tim Eyman, now is running for governor, partly citing the local governments' opposition to slashing car tab fees.
In a statement, Seattle Mayor Jenny Durkan called the ruling "good news for transit, safety, and equity in Seattle."
The plaintiffs told the court that King County alone would lose $2.68 million by Christmas, and transit and transportation agencies have said they could lose billions. The state has already issued a list of projects that could be cut.
The plaintiffs had argued that the way the initiative appeared on ballot was unconstitutional. Ferguson said they had sufficiently shown that they were likely to prevail.
"Plaintiffs have raised substantial concerns as to whether I-976's ballot title was misleading," Ferguson said.
That summary appeared to say any voter-approved car tab fees would be exempt under I-976. But the actual language of the initiative says only fees approved after Dec. 5 would be exempt.
Copyright 2019 KUOW. To see more, visit kuow.org