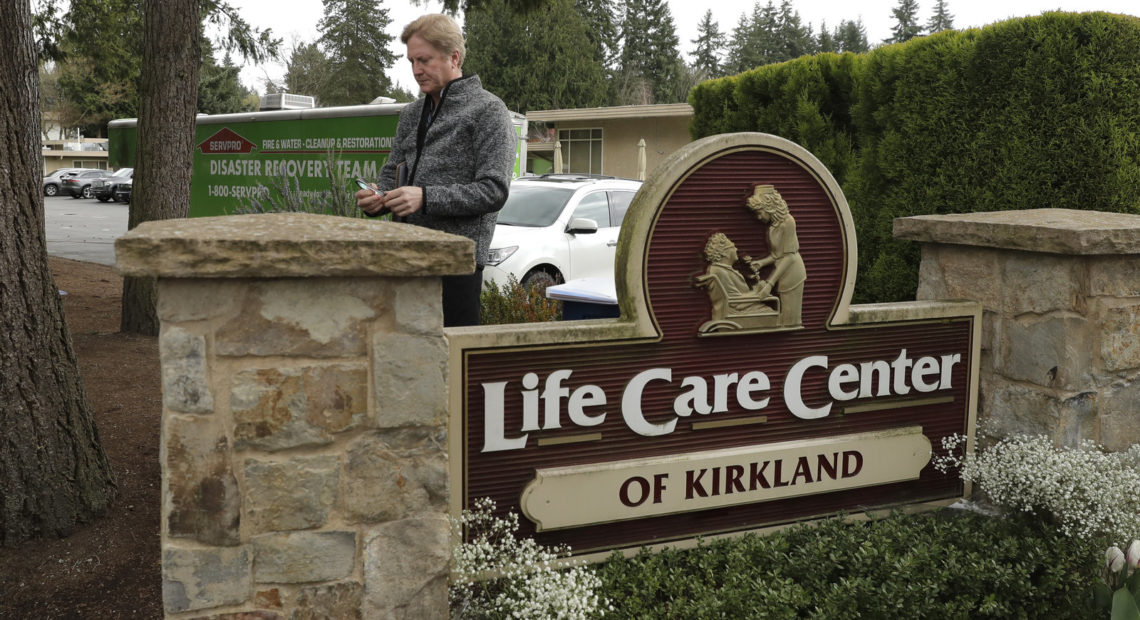 Washington Plans To Test All Nursing Home Residents And Staff, Says State Doctor
Washington Gov. Jay Inslee has instructed the state Department of Health (DOH) to prepare to test all nursing home residents and staff for COVID-19 in the coming weeks, according to the physician leading the state's testing strategy.
"Last week, Governor Inslee gave us the directive to test everyone, both resident[s] and staff in the nursing homes in the state," said Dr. Charissa Fotinos in an interview on TVW's "Inside Olympia" program.
Previously, the state's goal was to test all residents and staff in facilities where someone had tested positive — something that has not yet been achieved, according to a Department of Social and Health Services (DSHS) spokesperson. 
DOH and the governor's office have not yet formally announced the nursing home testing plan. And representatives of the state's two largest long-term care associations said they had not been notified of the governor's strategy.
In an email Tuesday, Inslee's office confirmed the governor had previously given this direction and also said DOH and DSHS are drafting guidance for all long-term care facilities. 
"Accomplishing this timeframe depends on timely delivery of the federal testing supplies we have been promised by HHS," said Inslee spokesperson Mike Faulk, referring to the U.S. Department of Health and Human Services. "We are also working to ensure our labs can handle the volume and our nursing homes can collect the samples."
A DOH spokesperson said details are still being worked out, but that the plan would be shared "broadly" when the time comes.
On Monday, the White House recommended that all states test nursing home residents and staff within the next two weeks. 
In the TVW interview, Fotinos said the plan would be to test an estimated 40,000 staff and residents over a two week period at the state's roughly 200 skilled nursing facilities. This would likely represent the first widespread testing of asymptomatic people in the state, which Fotinos said could be revealing.
"It will give us an idea of sort of the prevalence of, hopefully, asymptomatic infection," Fotinos said. "That will continue to inform our understanding of how COVID spreads and impacts people."
Long-term care facilities have been especially hard hit by COVID-19. In Washington, 279 facilities have reported positive cases, including 58 adult family homes. Early on in the COVID-19 crisis, the Life Care Center of Kirkland became the nation's epicenter of the pandemic with nearly 40 deaths linked to that one facility. Subsequently, other nursing homes in the state have experienced outbreaks.
Last week, DOH reported that 19 percent of the state's confirmed COVID-19 cases and 61 percent of the deaths have been associated with long-term care facilities. Nationally, The New York Times has calculated that nursing home residents and staff account for a third of the COVID-19 deaths in the U.S.
Separately, Washington Senate Republicans recently published an analysis that concluded the death rate among residents of these facilities in Washington is nearly 300 times hi