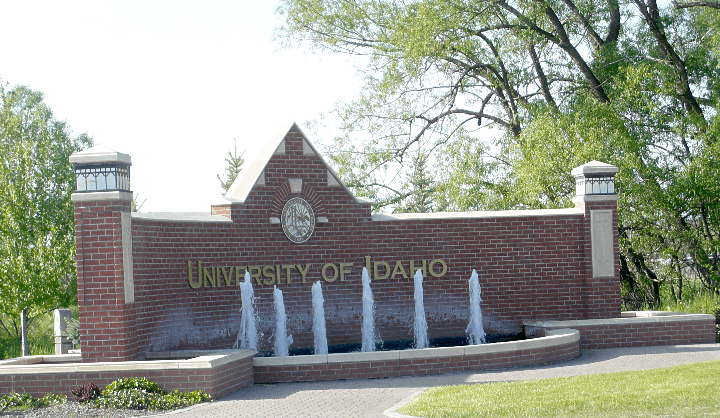 University Of Idaho, With In-Person Classes, Reports COVID-19 Cases, But Not Like In Nearby Pullman
The University of Idaho is in its second week of classes – a mix of in-person and online. 
On Monday, Aug. 31, the Moscow-based school reported 24 COVID-19 cases. That's from over 2,300 recent tests on students and staff. Unlike in nearby Pullman across the border, Moscow has not seen a huge spike in cases. Washington State University is responding to a recent surge – more than 300 cases in Pullman in the past 10 days.
Journalist Alexis Van Horn covers the University of Idaho for the UI's student newspaper, The Argonaut. She says administrators don't have a publicly announced bar of what might cause them to stop in-person classes this semester, as some other colleges have done.
"There's no exact metric. They're saying that they're monitoring many different factors, including positive test results. But they haven't said if we hit X number of positives or X number of deaths then we will close. They haven't said anything like that," Van Horn said recently on NWPB's Uniquely NW News program.
The school will go to a fully online model for the rest of the fall semester after the Thanksgiving break.
Van Horn and her colleague at The Argonaut, Brianna Finnegan, were speaking on NWPB's Uniquely NW News. Watch the full segment above. See past episodes and subscribe on NWPB's YouTube channel.