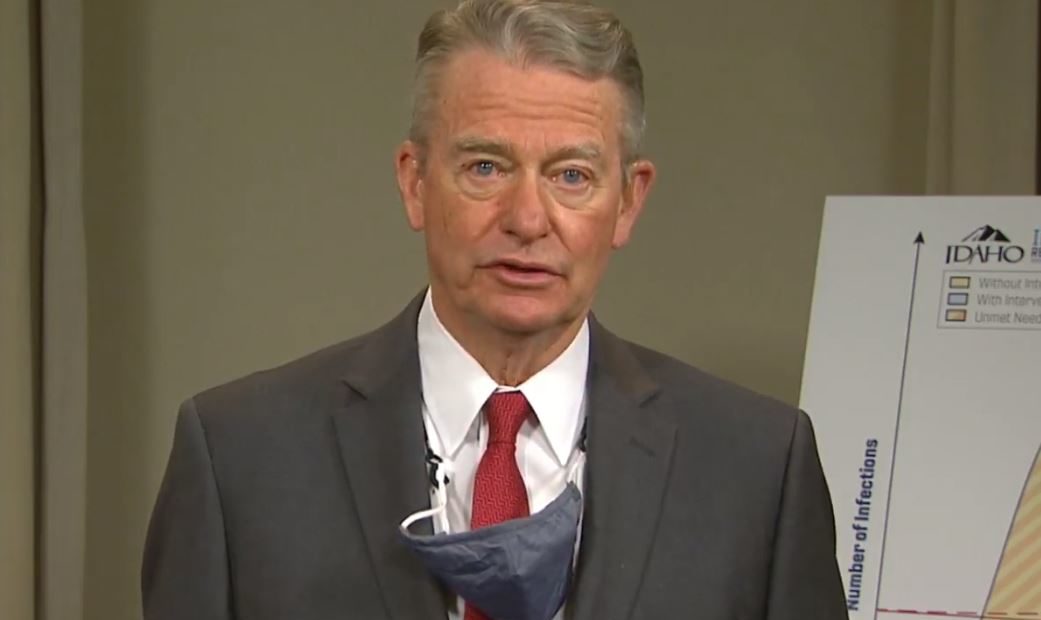 Unlike Washington, Idaho Governor Keeps Asking, But Not Mandating, People Follow COVID Measures
Idaho Gov. Brad Little used a press conference Thursday to outline how dire the state's coronavirus situation is. But, as he's done throughout the pandemic, he asked Idahoans to choose to wear masks in public and to, as he said, do what's right.
"I don't know that there's been anyone who's a bigger advocate for changing behavior," Little said. "What I want is compliance. And we're just having an issue (with compliance)."
Little announced that Idaho will stay in its Phase 2 of re-opening after being downgraded since October from the fourth and final stage. But even with COVID case rates and hospitalizations stretching Idaho's health care system, there are no new statewide closures like Washington has implemented.
The first-term Republican recognized that he's in a tough spot. One side says he need to do much more, and another side – even his fellow Republicans and Lieutenant Governor – say he's gone too far.
He took pointed questions from reporters who asked why he continues to defer action to cities and regional health districts – the leaders of which have been the subject of protests at their homes.
On Tuesday, a health district meeting for the Boise area ended abruptly after people protesting coronavirus safety measures disrupted it from outside. Some protesters even went to board members' homes during the meeting. People pounded on the front door of at least one health board member while the person's 12-year-old child was home alone, as Boise State Public Radio reported.
"If the decision point for me was I take the heat rather than the rest of them, I would do it," Little said. "The decision point for me is 'how do I get compliance?' That's the critical tipping point for me. … If the people in some of those communities won't do what their neighbors tell them to do, what do you think's gonna happen if that order comes from Boise, Idaho?"
Washington – Idaho Comparison
This week, Idaho's western neighbor passed a grim milestone in the number of COVID-19 deaths. But Idaho is, on a per capita basis, much worse.
Last February, Washington recorded the country's first known coronavirus death – at the time. – at the time. (Later this year health officials said at least two deaths had occurred several weeks earlier in California.)
Now, the toll has passed 3,000 COVID deaths in Washington with an additional 49 deaths reported Wednesday. The numbers put the state's total COVID-caused deaths at 3,016 people, according to the state Department of Health.
But Idaho, with nearly six million fewer residents than Washington, has more than a third the number of deaths – at least 1,136 as of Dec. 10.
For total confirmed cases this year, Washington has seen about 192,000, while Idaho has more than 118,000.
Compared to Gov. Jay Inslee in Washington, Little has taken a much less statewide approach. He has deferred policies like school closures and mask mandates to local and regional districts.
On Thursday, Little did suggest that he's considering broader statewide measures. But he declined to give specifics about what they are or what threshold of infection rates or deaths would prompt them.
He told Idaho Education News that the state legislature should consider delaying or going virtual for its 2021 regular session, which is slated to begin in January.
Republican House Speaker Scott Bedke isn't going along with that idea.
According to IdahoEducationNews.org:
"House Speaker Scott Bedke, R-Oakley, said legislators will try to modify their behavior in the upcoming session, but he won't mandate masks, require distancing or otherwise tell legislators how to behave.

'There will be no mandate coming from the speaker's office on basic comportment,' Bedke said in a Dec. 3 interview. 'Everyone understands the concept of not spreading germs and they are all adults.'"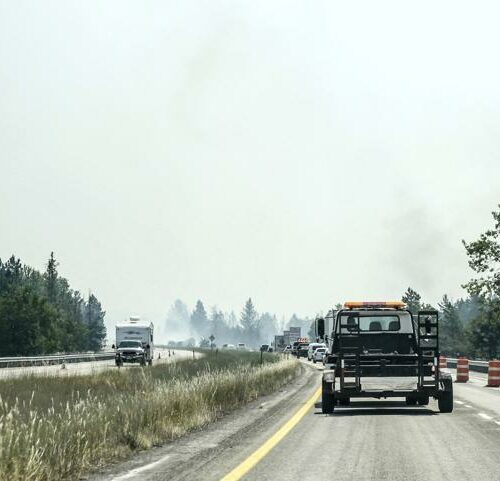 "Wildfire is presenting an imminent threat to life, property, and the environment, and we need all hands on deck," Gov. Brad Little said in a statement. "I appreciate our firefighters and fire managers for working so hard under such challenging conditions, and I am grateful that our guardsmen are able to step in once again to support Idaho communities." Continue Reading Idaho Governor Taps National Guard To Help With Firefighting Efforts