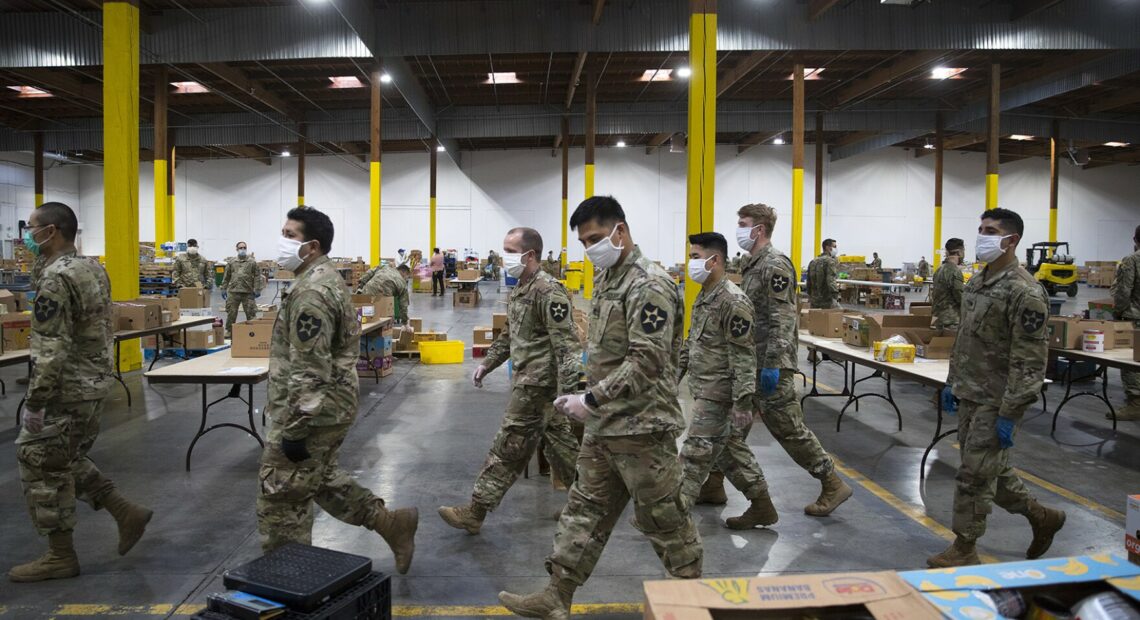 Inslee Deploying 100 National Guard To Help Hospitals, Orders Pause On Non-Emergency Procedures
Following the lead of Oregon and other states, Washington Gov. Jay Inslee announced Thursday that he will deploy 100 members of the National Guard to assist hospitals struggling to respond to a spike in COVID-19 patients due to the highly-contagious omicron variant.
He's also ordering a month-long pause in non-urgent hospital surgeries and procedures.
Inslee had previously said that both steps were under consideration.
Currently, more than 200 people a day are being admitted to Washington hospitals due to COVID-19. That's up from an average of under 70 just a month ago, according to the state's data dashboard.
"With already full facilities, the 75% increase in COVID hospitalizations has led hospital leaders and physicians to declare they are in a crisis," Inslee's office said in a background memo shared with reporters.
On Thursday, University of Washington Medicine said its hospitals reported they were treating 188 COVID-19 patients — a record high.
In addition to helping hospitals manage an influx of patients, the National Guard members will also set up new COVID-19 test sites outside hospitals in Seattle, Tacoma, Olympia and Richland to help meet intense demand for testing. The additional testing capacity follows recent announcements that FEMA is standing up testing sites in King and Snohomish Counties.
This week, Washington surpassed one million probable and confirmed COVID-19 cases since the start of the pandemic. On average, the state is logging more than 13,000 new cases a day, about four times the number during the peak of the delta-driven wave last fall.
While the omicron variant is now leading to an increase in hospitalizations, so far it has not produced a corresponding spike in deaths, according to state data.
The 100 National Guard personnel assigned to hospitals will help with non-clinical tasks. Specifically, the governor's office said they'll be deployed to emergency departments to assist in managing the influx of patients and help "alleviate the crowded and chaotic situation."
The four hospitals that will receive National Guard assistance are Providence Regional Medical Center in Everett, Yakima Valley Memorial Hospital in Yakima, Central Washington Hospital in Wenatchee and Providence Sacred Heart Medical Center & Children's Hospital in Spokane.
The new test sites will be located at Harborview Medical Center in Seattle, MultiCare Tacoma General Hospital, Olympia's Providence St. Peter Hospital and Kadlec Regional Medical Center in Richland.
The governor's decision to pause non-urgent hospital procedures — something he did in March 2020 at the start of the pandemic — is another sign of the urgency of the crisis. Some hospitals had already taken this step in recent weeks.
"With hospitals being at capacity, the governor is requiring that hospitals temporarily halt non-urgent procedures so as much capacity and as many staff can be dedicated to emergent patients at the hospitals," the governor's office said, regarding the four-week pause.
In addition to a rapid uptick in COVID-19 patients, Washington hospitals are also dealing with critical staffing shortages that have been made worse by omicron.
In an effort to backfill gaps in staffing, Inslee is urging Washington hospitals to avail themselves of an existing third-party contract that allows for clinical and non-clinical staff to be brought to Washington on a temporary basis. According to the governor's office, up to 300 temporary workers are available through that contract to assist hospitals in the state.
Exacerbating the hospital crisis is the fact many patients are ready for discharge but have nowhere to go. Long-term care and rehabilitation facilities are also grappling with critical staffing shortages. Recently, New York and New Jersey both deployed the National Guard to nursing homes to help bolster capacity.
Inslee isn't doing that, but he is ordering a number of other actions to try to address the bottleneck. They include deploying more staff to work with patients on a transition plan and contracting with local Area Agencies on Aging to help handle the transition from hospital to rehab for non-Medicaid patients.
The governor will also continue deploying "strike teams" to long-term care facilities that need more staff in order to accept more hospital discharges.
Other steps announced Thursday to address the current omicron crisis — and the related staffing shortages — include requiring hospitals to not ration personal protective equipment (PPE).
"With staff stretched thinly in hospitals, and after months of working in crowded hospitals, it is more important than ever that we keep the exhausted hospital staff that we have safe and willing to come to work," Inslee's office said.
If hospitals can't access PPE, the governor's office said the state will tap its warehoused supplies as needed.
Finally, Inslee is putting out the call for retired health care workers to return temporarily to help out with testing and vaccination sites and in hospitals and other settings.
"We are facing a large crisis, but it's temporary and we can use all the help we can get," his office said.
The state has set up a website — WAServ.org — where people with health care backgrounds can sign up to assist.
On Wednesday, Oregon Gov. Kate Brown announced she will deploy another 700 National Guard members to assist 50 hospitals across the state, according to reporting by Oregon Public Broadcasting. Previously Brown had called up 500 guard members earlier in the month.
"As they step up yet again, I am asking all Oregonians to continue to do your part. Get vaccinated, get boosted, wear your masks, and stay home when you are sick," Brown said on social media.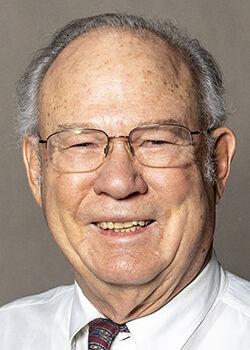 A retired ophthalmologist, who wrote opinion columns in the Lewiston Tribune regarding COVID-19, was denied a preliminary injunction on charges filed against him by the Washington Medical Commission at a hearing Wednesday. His hearing with the Washington Medical Commission is scheduled for 9 a.m. May 24-26. Continue Reading Preliminary injunction for Eggleston hearing denied