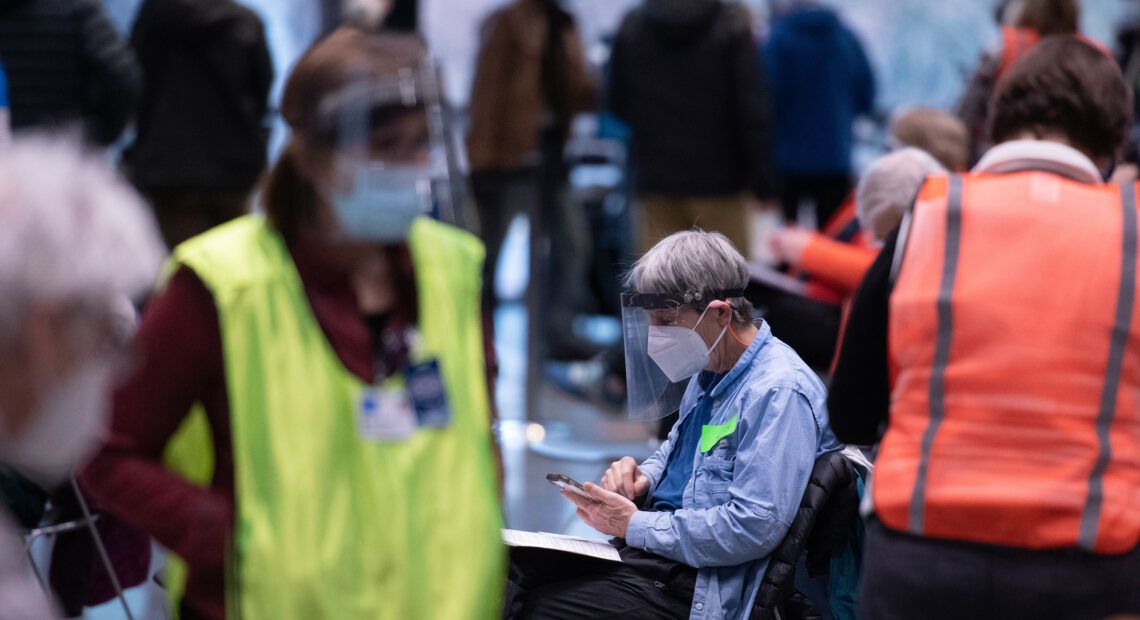 Experts Weigh In On 2nd Booster For 50+
NWPB's Rachel Sun talks to experts about the FDA approval of a 2nd COVID booster shot for people 50 and older / Runtime – 3:53
The FDA approved a second coronavirus booster shot for some groups this week. 
Local health experts say the additional coronavirus booster shot approved by the FDA for people 50 and older, and the immune compromised, could be worthwhile for those concerned they may be at a higher risk for serious illness if they catch COVID-19.
The second booster for mRNA vaccines was approved because of reduced efficacy of the vaccine over time, and to protect people who are more vulnerable to serious illness, says Chris Skidmore, director of Whitman County Public Health.
"I think there's a lot of good evidence to suggest that these boosters are a good idea'" he said.  "And moving forward, we could see more recommendations (for boosters). It really has to do with the waning efficiency of those other boosters over time. A lot like a flu shot."
People 50 years and older can get the shot if they're at least four months out from their last booster, along with some people as young as 12 whose immune systems are compromised. However, only the Pfizer vaccine is available for children.
It is also recommended that people who received the Johnson and Johnson vaccine get a booster of either of the mRNA vaccines.
A second booster isn't needed for everyone, says Deborah Wiser, Chief Clinical Officer at CHAS Health, but a booster if you haven't gotten one is a good idea.
"There are a lot of people who haven't even gotten the first booster dose," Wiser said. "So if we're going to emphasize something to folks, it's really getting the first booster dose if you got your original vaccine series over a year ago or quite some time ago. It's going to kind of refresh your immune system."
Along with people who are older or are immune compromised, there are other risk factors for serious illness even young people should be aware of, Wiser says.
People who are pregnant, smokers, people who carry extra weight and those who are inactive are also at greater risk of being hospitalized or dying from COVID-19.
Although the region is currently experiencing low infection levels, approving the extra booster now can help protect the most vulnerable in the population from future outbreaks, Wiser says. The BA.2 omicron variant is currently causing surges of the virus elsewhere, and will eventually make its way to the Northwest.
"It kind of takes this pathway, we receive a surge in the Seattle area on the East Coast, actually, and then the Seattle area, then, you know, kind of the Spokane inland cities, and then it eventually makes to the smaller cities and towns as well," Wiser said. "And so really, we're seeing an all time high in like, Germany and Austria, and we haven't seen a lot of that in the United States. But that BA.2 version omicron is what's kind of being watched. And if we can get ahead of that game, I think that's the reason why they're doing that."
Although research is still coming in regarding multiple vaccine boosters, what providers do know is that immunity, whether from vaccinations or catching the virus, wanes over time, says Amanda Moore, a provider at St. Joseph Primary Care.
"I can't tell you if you're at risk of severe disease, Moore said. "But what I can tell you is that the best protection that we have against severe disease, hospitalization and death from COVID is the vaccine."
This report is made possible by the Lewis-Clark Valley Healthcare Foundation in partnership with Northwest Public Broadcasting, the Lewiston Tribune and the Moscow-Pullman Daily News.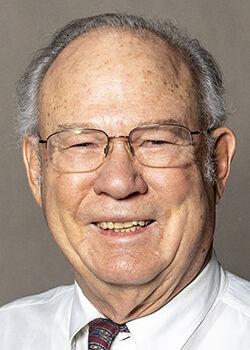 A retired ophthalmologist, who wrote opinion columns in the Lewiston Tribune regarding COVID-19, was denied a preliminary injunction on charges filed against him by the Washington Medical Commission at a hearing Wednesday. His hearing with the Washington Medical Commission is scheduled for 9 a.m. May 24-26. Continue Reading Preliminary injunction for Eggleston hearing denied