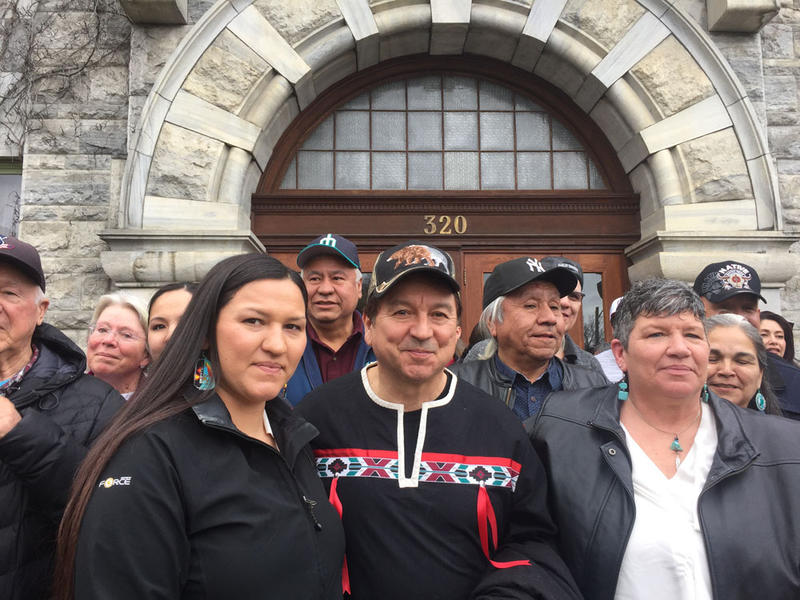 In Canadian Court, Washington Tribal Member Again Argues For Indigenous Identity And Hunting Rights
More than 40 people – many from Washington state – piled into a courtroom in Vancouver, British Columbia Wednesday, Sept. 12, to hear arguments in a long-running case regarding indigenous rights in Canada.
The case centers on the decade-old illegal hunting case of Rick Desautel, a U.S. citizen and member of the Confederated Tribes of the Colville who lives in Washington.
He was previously acquitted of charges related to illegal hunting in British Columbia, where a second appeal of his case is now underway in Vancouver.
Desautel maintains he'd shot an elk in Canada in protest. In 1956, Canada declared his tribe – the Sinixt – extinct.
"Saying you only started here at this 49th parallel, that's where your family tree starts. No, no, no. I can't go with that," Desautel said outside the Court of Appeal, referring to the U.S.-Canada border.
The British Columbia provincial government argues Desautel does
not have aboriginal rights, because he is neither a Canadian resident, nor a
citizen.  
But the defense says geography doesn't matter, because there is a
clear historic linkage between Sinixt members who live on Washington's Colville
reservation today, and those who originated in southern British Columbia.
This story will be updated with more pending the conclusion of the hearing.