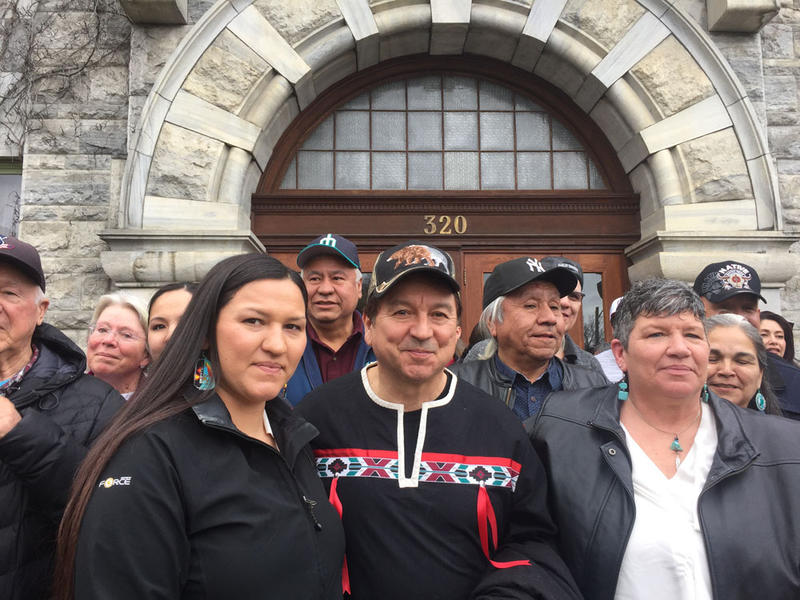 Canadian Court Again Rules For Washington Man In Tribal Hunting Rights Case
British Columbia's Court of Appeal has sided with a Washington man in a decade-long tribal sovereignty case.
On Thursday the Court dismissed a second appeal of the sovereign tribal hunting rights case of Rick Desautel, effectively reinstating a tribe the Canadian government declared 'extinct' more than six decades ago.
Desautel is a member of the Sinixt Tribe and lives on the reservation of the Confederated Tribes of the Colville in northeastern Washington.
In 2009, he went elk hunting in British Columbia without a license. It was, as he says, to send a message that his tribe still exists.  
"Through the years, we've been silently moving through the country … approached by different people saying that we do not exist," Desautel said. "The only way I could see to fight non-existence was through the courts."
RELATED: After Six Decades Of 'Extinction' In Canada, Sinixt Tribal Members Celebrate Their Homecoming
The last Canadian Sinixt member died in 1956, and the Canadian government declared the tribe "extinct." But in the U.S., there are at least 4,000 federally recognized Sinixt members, whose traditional territory stretches north for nearly 300 miles from northeastern Washington to Revelstoke, British Columbia.
In 2017 a court acquitted Desautel on charges related to illegal hunting. Since then, British Columbia's courts have dismissed two appeals brought by the provincial government.
Desautel's attorney, Mark Underhill, says this case is a fight for the tribe's "very existence."
"Not being recognized and not being able to be Sinixt, really took a toll," Underhill said.
The British Columbia provincial government could take the case to Canada's Supreme Court in Ottawa. In the meantime, Rick Desautel and his family are planning "a huge celebration" on traditional Sinixt lands in British Columbia.
RELATED: After Six Decades Of 'Extinction' In Canada, Sinixt Tribal Members Celebrate Their Homecoming