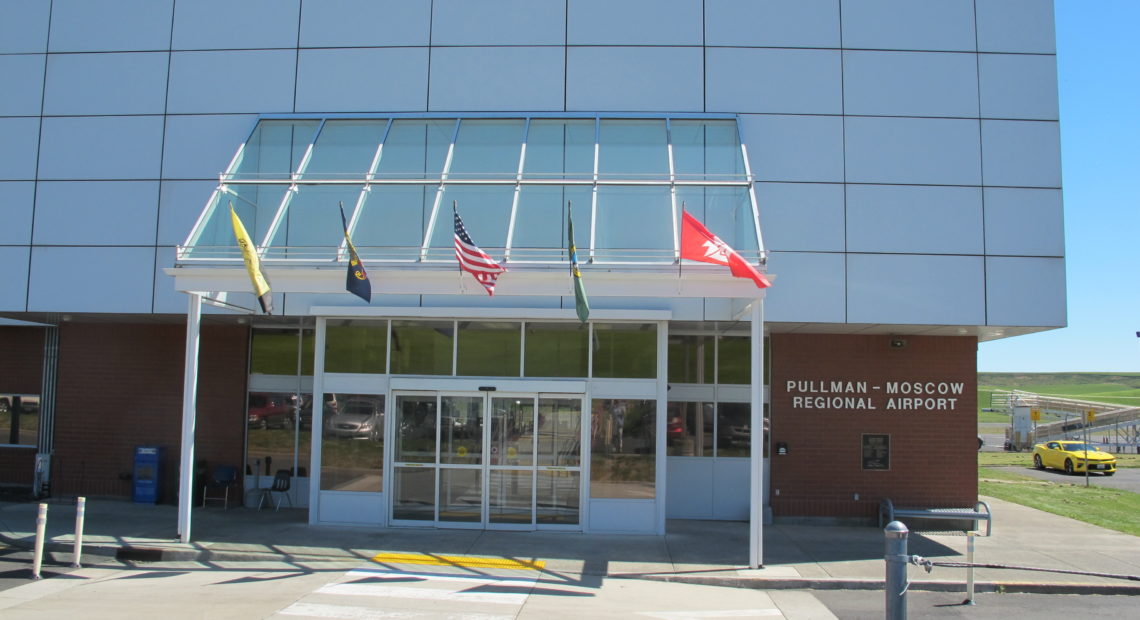 Pullman-Moscow Airport, Open After 5-Week Closure, Looks Ahead To More Expansion
The Pullman-Moscow Regional Airport has reopened after more than a month. Flights resumed today after the construction of an extended runway.
The closure since Sept. 8 may have been a short-term inconvenience for Palouse-region travelers, but airport director Tony Bean said the additions will allow for new travel routes with larger airlines.
Bean said the airport is already applying with United Airlines to provide service to Denver.
Right now the only commercial flights are to Seattle-Tacoma, Portland and Phoenix on Alaska Airlines and its subsidiary Horizon.
The airport has also been equipped with instrumentation for a navigational landing system. The system is standard in larger airports and will lessen the chance of landing delays in inclement weather.
M.A. DeAtley Construction contracted to build the project. Its president, Mark DeAtley, said the project required the movement of 8 million cubic yards of dirt to make room for the runway.
"This project required us to move mountains literally and figuratively," airport board member Paul Kimmell said.
Bean said the project seemed like it would not be finished at times, as it required cooperation from two counties (Whitman and Latah), two cities (Pullman and Moscow), two states (Washington and Idaho), and from both Washington State University and the University of Idaho. It also required cooperation with federal agencies such as the FAA.
"This project never moved backward. That is a huge testament to the cooperation of these two communities," Bean said.
Former airport director Robb Parish said it is difficult to gather that many groups and make a project like this happen.
U.S. Rep. Cathy McMorris Rodgers, who represents eastern Washington's 5th Congressional District, was on hand to see the new runway open.
"It really is an example of a local community coming together, imagining what is possible, and getting it done," McMorris Rodgers said.
According to Bean, next for the airport is to build a new taxiway and terminal. He said the design process for the new terminal will begin next year.
Cameron Sheppard is a student in the WSU Murrow College of Communication, working on a fall 2019 internship with NWPB. See more on the internship program.