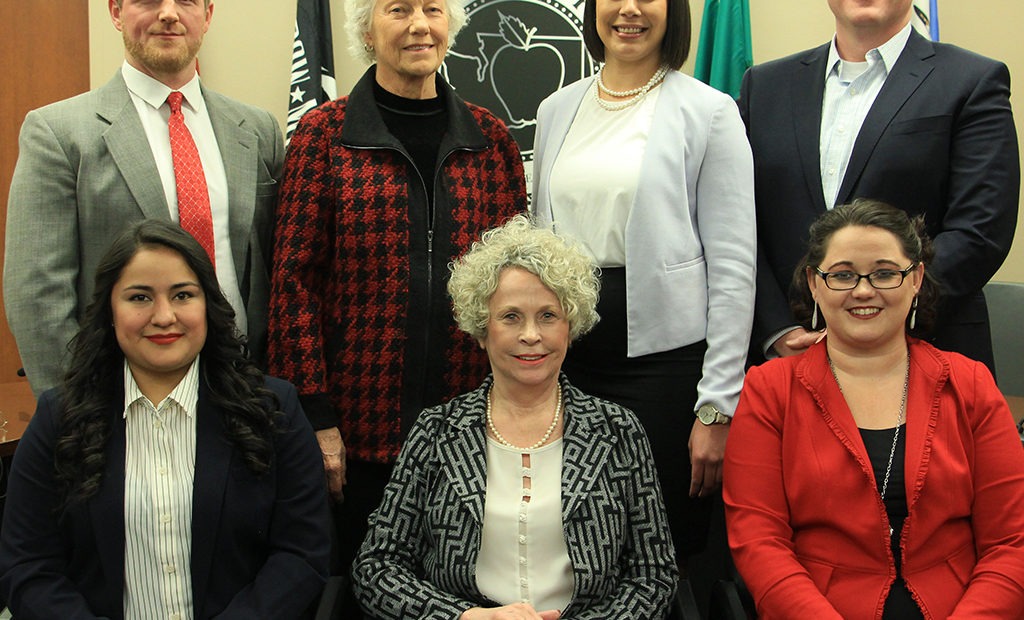 UPDATE: Latinx People Make Up Half of Yakima. The City Council May End Up With No Latinx Members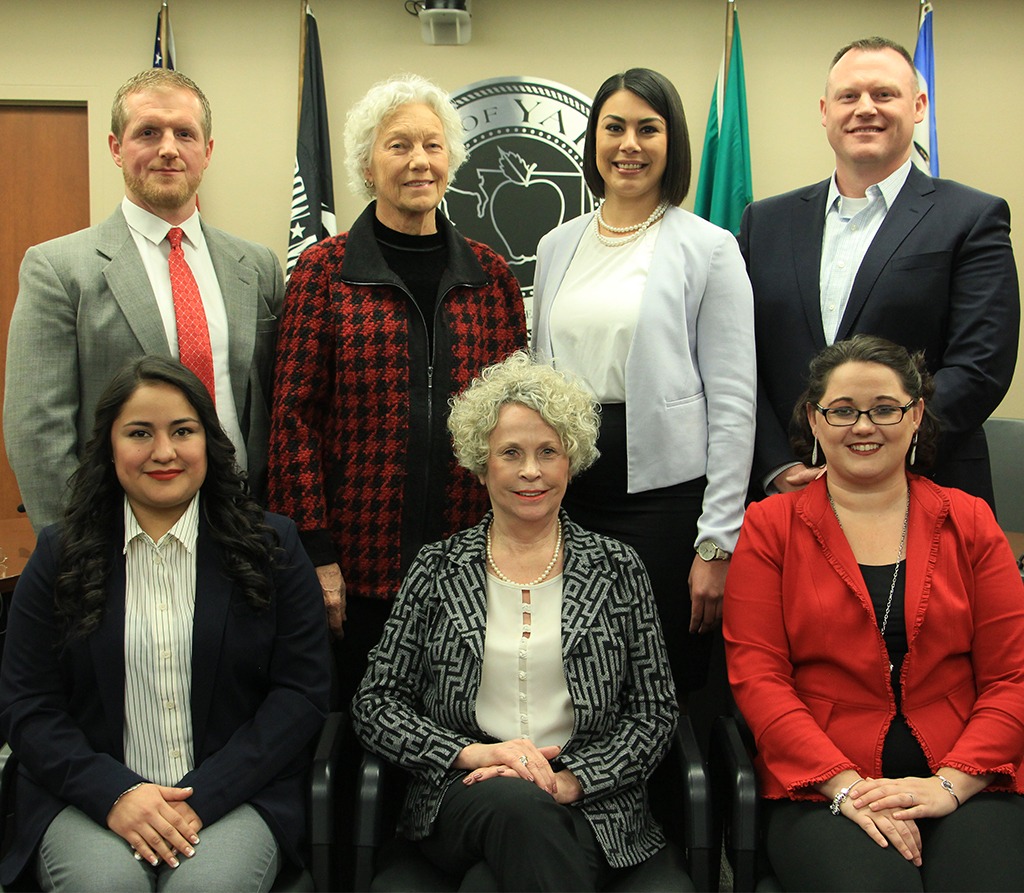 UPDATE, Nov. 9, 2019:
Updated ballot count numbers from Yakima County show a tightening city council race between the only Latinx person running in the general election, Eliana Macias, against her District 1 opponent, Kenton Gartrell. In official counts updated Friday, Nov. 8, Macias now trails Gartrell by only 4 votes. Previous returns showed Gartrell with over 57% of the vote. 
The seat is significant since if Macias loses, there would be no Latinx representation on the city council, even though nearly half of Yakima's population is Latinx.
The next ballot count update is scheduled for Tuesday, Nov. 12 at 3:30 p.m. Yakima County elections officials estimate about 9,000 ballots still on hand to count, though that is county wide. It's unknown exactly how many are left for the city of Yakima, and more precisely, council District 1.
ORIGINAL STORY, Nov. 7, 2019:
The only Latina candidate running for Yakima City Council appears to have lost her bid. In preliminary results updated Thursday afternoon, Eliana Macias trails Kenton Gartrell, who had over 57% of votes tallied so far.
That means Yakima — the population of which is nearly 50 percent Latinx — will likely be governed by an all-white council for the first time since 2015.
"We're are really proud of Eliana Macias for running what we think was a strong race and having the courage to stand up for the community," said Robin Engle, a spokesperson with OneAmerica, an immigrant advocacy organization in Seattle that backed Macias.
The absence of Latinx voices on the council will affect how the community participates in the local democracy, Engle said.
"Whenever folks don't feel represented by their government, they feel that they've been shut out of the process and that people like them are not potentially welcome," she said.
Macias ran as a progressive candidate in a district made up mostly of Latinx residents, for a seat occupied now by Dulce Gutierrez. Gutierrez and Carmen Méndez are vocal progressive members of the Yakima City Council. They're also the only Latinx members of the council and decided not to run for reelection.
Gutierrez and Méndez joined the city council after courts ruled the city of Yakima was in violation of the Voting Rights Act after a lawsuit brought by the American Civil Liberties Union. The suit claimed city-wide elections disenfranchised Latinx residents. 
The lawsuit brought about a restructuring of Yakima's election process and ushered in the first Latinx members of the city council. The ruling also cost the city more than $3 million in attorney's fees and expert witness costs.
At a meeting on Tuesday, amid a debate over whether the city should move to a "strong-mayor" system of government, which some claim may disenfranchise Latinx resident again, Gutierrez told other members that her experience living and running for election in Yakima was very different from theirs. 
"When I walk through my neighborhood, the neighborhood I grew up in, that I still live in, that I love dearly, there were white residents who told me racist things," Gutierrez said. "They told me, 'go back to Mexico.' I went through all of that. I don't believe any of my colleagues have ever been told to go to a country they weren't from."
Election results will be certified Nov. 26.