Northwest News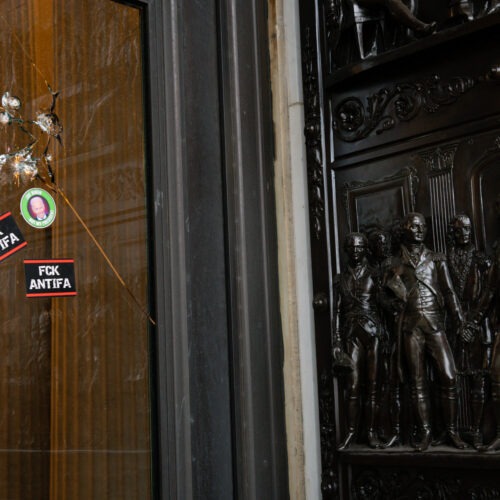 But an NPR analysis of more than 280 people charged in the Capitol insurrection reveals a far different picture of the attack than the one painted by this baseless conspiracy theory — and it comes from the perspective of the rioters themselves. The individuals charged for their alleged involvement on Jan. 6 show a dogged fixation on antifa, not unlike the right-wing media. More than 1 in 10 specifically mentioned antifa by name regarding Jan. 6 at some point before, during or after the riot, according to court documents. They spoke of antifa to law enforcement but also in text messages, on Facebook, Twitter and Parler, and to some of the people who ultimately turned them in to the FBI. Continue Reading No, Antifa Did Not Storm The Capitol On January 6. Just Ask The Rioters.
Read More »
Mission
Northwest Public Broadcasting strives to bring programs of the Northwest by the Northwest and for the Northwest that engage, enlighten and entertain.
Ethics
Northwest Public Broadcasting embraces the ideals of the Society of Professional Journalists' Code of Ethics.
In all things we do, we strive to seek truth and report it; minimize harm; act independently and fairly; and be accountable and transparent to the public.
Additionally, we seek to inform, engage, enlighten and entertain the public while keeping in mind the highest standards outlined by the NPR ethics handbook.